Machete-wielding man hacks mum's ankles & butchers puppy in home invasion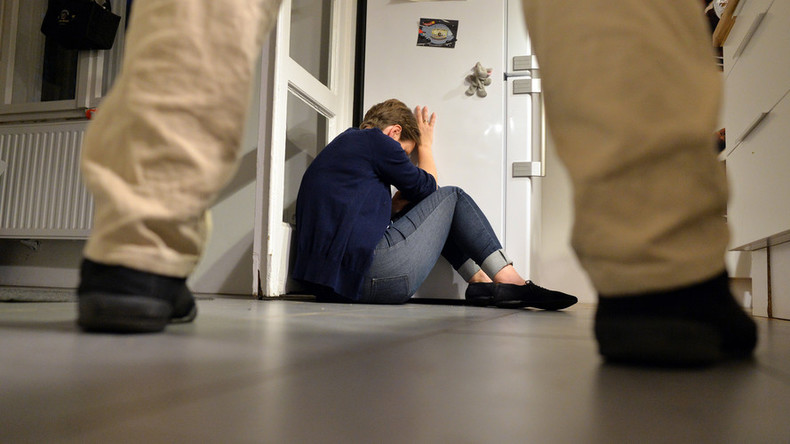 A machete-wielding thug who hacked at a young mother's ankles with a machete before butchering her bulldog puppy has been convicted. Joshua Parris, 26, left the dog lying in its own excrement with "horrific" tail, back and ear injuries.
Parris' victim, Eloise Miner, needed a six-hour operation to repair tendon damage after stemming blood with her two-year-old son's bed sheets, Liverpool Crown Court heard. Parris denied wounding with intent and destroying property in a six-day trial. He was unanimously found guilty by a jury.
According to the Liverpool Echo, police officer PC Mark Cotterill fought back tears as he recalled discovering the dog at Miner's home on January 10 this year. He said the animal's injuries were the worst thing he had seen in nearly a decade with the force.
Miner told police at the time she was "100 percent sure" her ex-lover Parris was the attacker who entered her home with three other masked men. When it came to trial, however, she told the jury she could no longer be certain it was him.
She said she now believed Parris was "innocent." She sent an officer a text message, asking if the case had been dropped and saying: "I can't go through with it. I want him home." Cheryl Mottram, prosecuting, was granted permission to treat Miner as a "hostile witness" and cross examine her.
Miner revealed she had cheated on her son's father with Parris for four years, but stopped after he slept with her neighbor. She added that Parris stole one of her dogs in Berkley Park last December, and said he had hit her in the face before.
Parris claimed Miner was "p***ed off" because he "shagged her next-door neighbor." He said she was "lying" about the park incident. He conceded, however, that he did not have an alibi for the time of the attack.
Parris showed no emotion when he was found guilty, the newspaper says. He will be sentenced next month.