'False assurances'? Boris Johnson declares all EU citizens will have rights protected after Brexit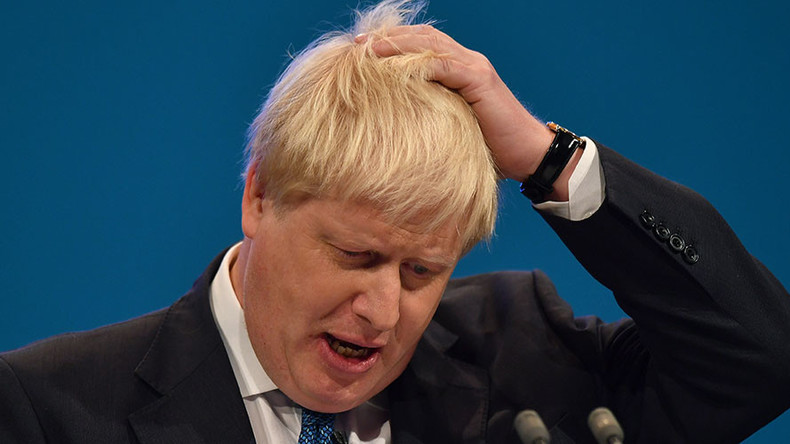 Boris Johnson has unilaterally declared all EU citizens in the UK will have their "rights protected whatever happens." The pledge goes beyond what Prime Minister Theresa May has ever promised, and some are accusing the foreign secretary of more Brexit falsehoods.
Johnson made the promise at the Belvedere Forum on Polish-UK relations last Tuesday, and the quote was later tweeted out by the Polish embassy.
"We have 30,000 businesses in this country that are Polish. We have 1 million poles in Britain. We are thoroughly blessed, we are lucky," Johnson proclaimed.
"I have only one message for you all tonight: you are loved, you are welcome, your rights will be protected whatever happens. Yes. You are recording this? Your rights will be protected whatever happens."
May has held off on promising to continue EU citizens' rights until those of UK citizens in the rest of the EU have been secured. During the referendum campaign, Johnson made a promise to EU citizens that their rights would be protected after Brexit.
The government did not hold this position when May became PM, however. Since then, Johnson has kept to the Tory party line that the rights of EU citizens in the UK can only be guaranteed when the rights of UK citizens in the bloc can be confirmed by Brussels.
Only hours before his claim at the Polish embassy, Johnson had appeared more reserved when he told the House of Commons that the deal on EU citizens had not yet been settled and it was "up to our friends and partners in the EU now to look seriously at the offer we are making."
Ed Davey, the former cabinet minister and Lib Dem spokesman on Home Affairs, told the Guardian Johnson's claim was "in direct contradiction to the government, which is continuing to use EU nationals as bargaining chips in the negotiations."
"We all know what a Brexit promise from Boris Johnson is worth, and it's considerably less than what he was paid for his last column," he said.
"Boris let down millions of leave voters by promising them an extra £350 million [US$460 million] a week for the NHS, now he's doing the same thing by giving false assurances to Polish nationals living in Britain. If Boris wants to make a statement on a change of policy in the House of Commons, we would be more than happy to hear it."