Is austerity leaving Britain wide open to attack? Tories keep dodging the question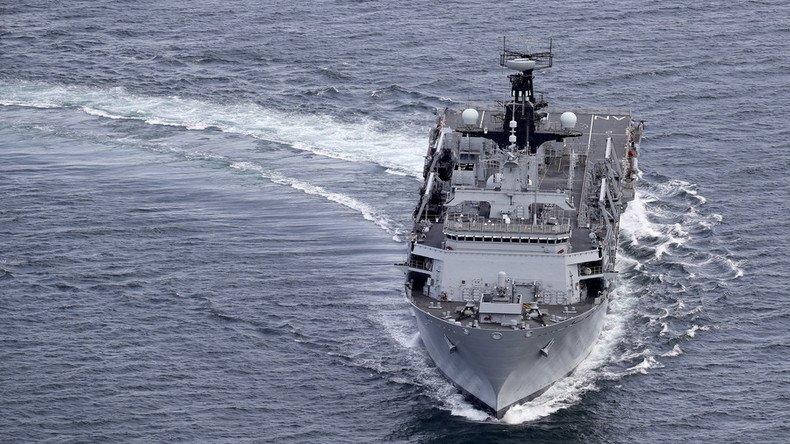 The UK government plans to scrap naval ships and slash 1,000 Royal Marines despite Downing Street's public denial. Massive cuts to the navy are expected as the Ministry of Defence (MoD) looks to save £30 billion ($27 billion).
Asked directly on Monday whether 1,000 Royal Marines will be axed as a result of the plans, Defence Secretary Michael Fallon refused to answer.
The rumored cost cutting measures come as military experts say Britain cannot protect itself from a surprise attack from Russia or China because it has not adapted to modern warfare standards.
General Sir Richard Barrons is urging the Government to boost funding for the British Armed Forces.
Without that investment, the former head of the Joint Forces Command said the UK will lag behind other world powers which are rapidly advancing their cyber war tech programmes.
Barrons told BBC Radio 4's Today program: "Nobody in Government is having the profoundly important debate that we need to have about how the world is changing and how the UK is at greater risk and what we need to do in the future."
"It's very straightforward – the risk today and more so in the future is that countries like Russia and China already have capability that could hold the UK homeland at military risk at very short notice. We can't really deal with that.
"And we also run the risk in the future for British citizens or our friends abroad would be in great jeopardy and need military help and we would have removed our ability to help them and out place in the world would be much diminished."
Barrons said the world is becoming more "challenging, unstable and unpredictable."
Plymouth Moor View MP Johnny Mercer has thrown his support behind a campaign to stop the sale of a number of vessels, including the HMS Ocean, HMS Albion and HMS Bulwark.
"I am content that Mr Fallon understands the seriousness of these proposals to Plymouth," he told the Plymouth Herald.
"He has visited Defence in Plymouth a number of times – he absolutely gets the importance of Defence to our City, and is fully aware of my views on these proposals. I will work as hard as I ever do, to make sure that these proposals do not become reality in Plymouth."
Plymouth Sutton and Devonport MP Luke Pollard has started a petition to save the ships which already garnered 3,000 signatures.
"Scrapping all the Royal Navy's amphibious assault ships would be the biggest betrayal of Devonport by any Government in a generation," said Pollard.
"I want people from all across the UK who believe in preserving both the Royal Navy and Royal Marines, and our national security, to sign the petition and write to their local MP urging them to sign EDM 391."
Theresa May's office told the Daily Mail the Government is "committed to providing the Armed Forces what they need to protect this country's interests."
You can share this story on social media: