ISIS-backing hate preacher Anjem Choudary will remain behind bars after court rejects appeal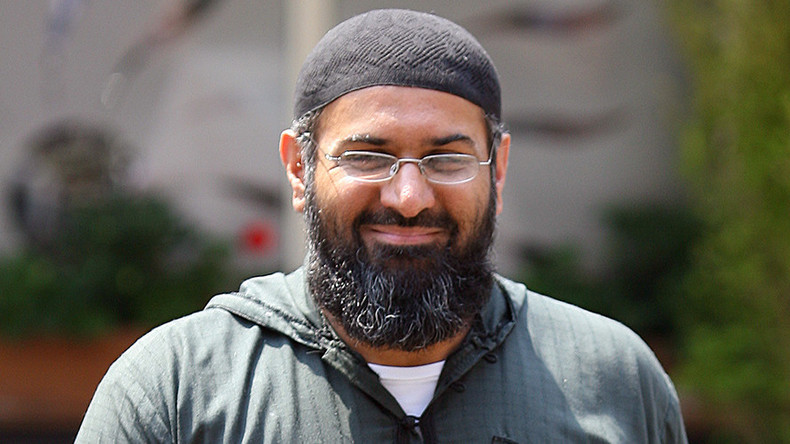 Hate preacher Anjem Choudary, who was jailed in Britain last year for encouraging support for Islamic State (IS, formerly ISIS/ISIL), has failed to have his conviction overturned. Three judges ruled the 49-year-old does not have "arguable" grounds for appeal.
Choudary, a notorious hate preacher, was jailed for five-and-a-half years in 2016 alongside Mohammed Mizanur Rahman, 33, from Whitechapel, east London, for their public support of IS.
The father-of-five attempted to have his sentence quashed. However, Lady Justice Sharp and two others ruled his conviction was not "arguably unsafe."
Rahman's own five-and-a-half-year sentence was also upheld.
READ MORE: 'Naïve' jihadists should be reintegrated into British society after leaving ISIS, says govt expert
Choudary, from Ilford, London, was notorious for denouncing Britain yet claiming welfare from the state to fund his family. He was jailed in September last year at the Old Bailey.
Justice Holroyde said the men had shown "contempt for the values of the democracy in which we live" as he jailed them last year.
Choudary was recently transferred to a specialist secure unit amid fears he is radicalizing fellow inmates.
In July he was sent to "separation center" at HMP Frankland in County Durham.