South Korean tourist attacked, has teeth smashed with champagne bottle 'for being Asian' (VIDEO)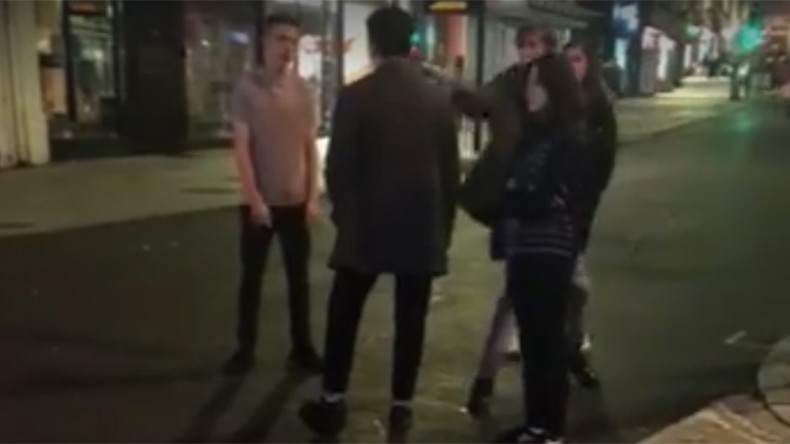 A South Korean tourist was struck in the face with a champagne bottle, breaking 10 teeth, in what a witness described as a racist attack. The video of the incident in Brighton, recorded by the victim's friend, has since gone viral.
According to Minsu Jo, who uploaded the footage to Facebook on October 17, the incident began when the attackers threw the bottle at his friend.
"My friend asked him why he has thrown the bottle him and then he answered 'Because you are f***ing Asian,'" wrote Minsu.
"After that, even though my friend tried to ignore and go back home, he kept making racial face, gestures, and saying racial words. After he got beat by the attacker, all 3 of them ran right away."
Following the attack, Minsu contacted the police and the South Korean embassy.
A crowdfunding page, set up in the wake of the attack, has raised more than £1,000 (US$1,320) to help with the victim's dental fees.
READ MORE: 'It's normal': Attacks on minorities so frequent victims don't even bother reporting them
The UK has seen a 29 percent rise in hate crime over the last year, with 80,393 offences recorded in 2016-17, contrasted with some 62,518 being reported in 2015-16.
The figures also note spikes in offences in the weeks following the EU referendum, the Westminster Bridge terrorist attack and the Manchester Arena bombing.
You can share this story on social media: