Headmaster apologizes for gender-neutral toilets that made pupils 'uncomfortable'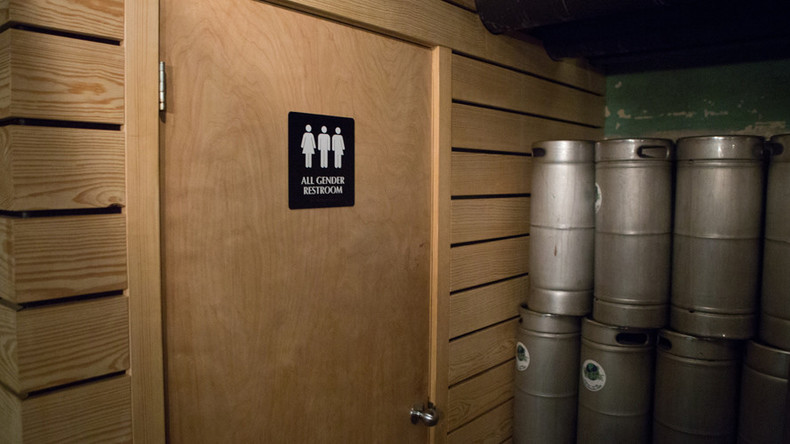 A headmaster at one of Britain's top schools has been forced to apologize for introducing gender-neutral toilets. Earlier in the year he was criticized for allowing boys to wear skirts as part of their school uniform.
Adam Pettit oversaw the conversion of toilets at Highgate School in North London over the summer holidays, saying it would help students who are "gender fluid or don't wish to identify themselves with a gender."
He claimed at the time young people were "pleasingly accepting of and sympathetic to those whose lives are made miserable by the inability of institutions to adapt to their gender-fluidity or their gender-neutrality."
According to the Daily Mail, however, the move was condemned by parents and pupils at the £20,370-a-year co-educational private day school.
Pettit has now apologized to parents in a letter issued for the half-term break, admitting some pupils felt "less comfortable and happy at school" as a result of the gender-neutral toilets.
He also included a picture of the gender-neutral toilets, and promised a new set of plans for them. He said staff would "test our thinking much more carefully and widely than hitherto."
"Pastoral care is a top priority, and something of which the school can feel proud of. I'm sorry we have not got this right," he wrote.
"We will continue to support gender neutral and non-binary pupils. However I have been asked whether the change which has impacted on many pupils is proportionate to the needs of a smaller number.
"I'm sorry on a number of fronts. First that pupils returned in September without having had the opportunity of knowing that this change would take place or to know why it had been introduced.
"Second that parents have had no opportunity to learn about these changes before they were introduced and thus query them."
Earlier this year, the 1,400-pupil school – which was founded in 1565 – was criticized over plans to introduce a "gender neutral" school uniform, under which boys could be permitted to wear skirts.
Earlier this week, the prestigious Gordon's School in Woking, Surrey announced it would allow boys to sleep in a girls' dorm if they question their gender identity.
It will also allow pupils to be known by gender-neutral pronouns such as 'zie,' wear school uniforms of the opposite sex, and use gender-neutral toilets.