Impending doom? 'Eerie' red sun linked to #StormOphelia freaks out Twitter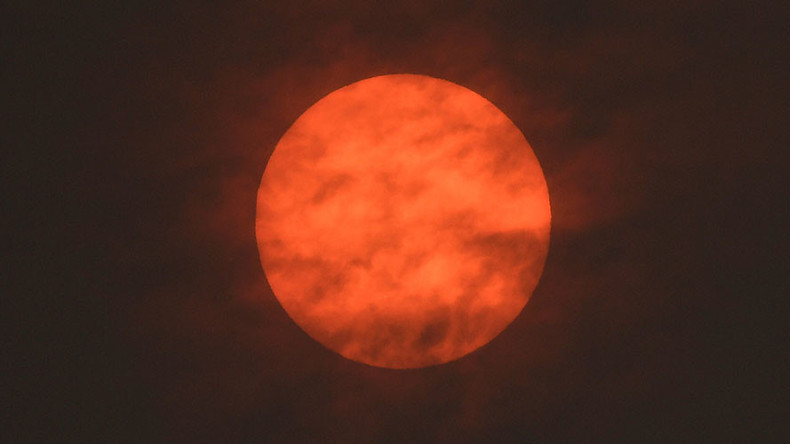 Some unusual solar activity has got social media spooked. The sun over England appeared red and slightly menacing on Monday, triggering fears of an imminent apocalypse. Many took to Twitter to share their thoughts on the "eerie" spectacle.
The unusual occurrence was seen throughout the country and is thought to have been caused by Storm Ophelia. The red sun was accompanied by ominous-looking, yellow-grey clouds.
According to the Met Office, the red sun was caused by winds pulling up Saharan dust. This dust is then reflected and refracted in longer wavelengths, giving it a red appearance in the sky.
Some areas have been forced to turn on street lights in the middle of the day as the dust partially blocked out the sun.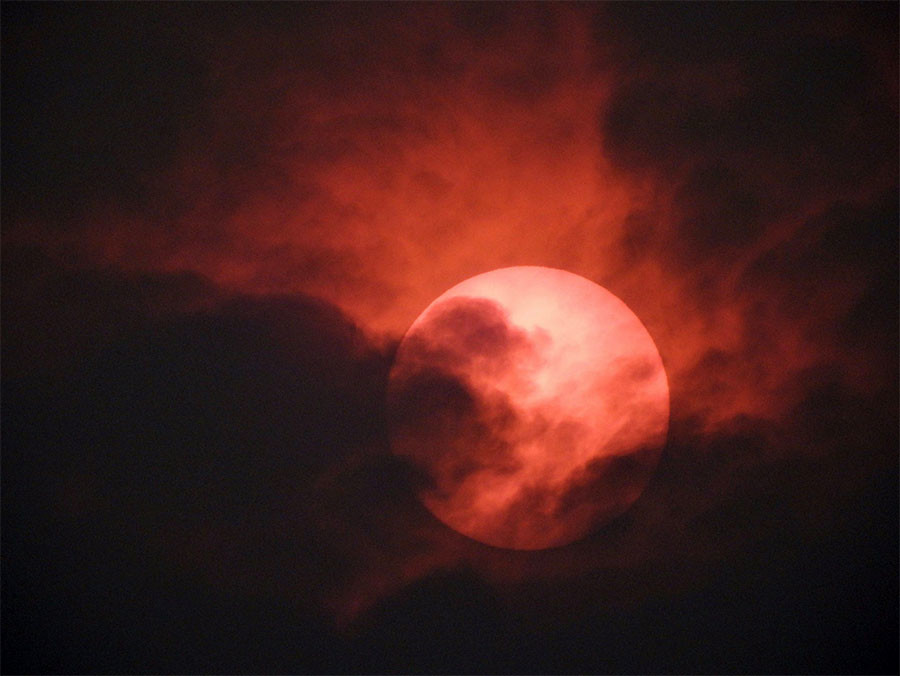 Using the hashtags #redsun and #apocalyptic, unnerved Brits have shared their photos and videos on social media.
Twitter user Firetrapdiva wrote: "Today has a weird feel about it. The air is strange, the sky is weird and the sun is red. Someone just said it's the sign of impending doom!"
Another user said: "Today is the day we die, the apocalypse is coming. Lock your doors and remember to remove the head or destroy the brain."
Today has a weird feel about it. The air is strange, the sky is weird & the sun is red 🔴 Someone just said it's the sign of impending doom lol...cheers for that & Happy Monday to you too #RedSun

— Firetrapdiva (@ItsOnlyStubbsy) October 16, 2017
User Louise Gray said: "Odd old sky out there today and eerily calm… It's like something out of an apocalypse film."
Red sky at night, shepherd's delight. Red sky in the morning, shepherd's warning. Red sky at midday, this is basically bladerunner #redsun

— Luke Harrison (@lukeharrison86) October 16, 2017
AJ Reid, a resident in the north of England, claimed: "Birds [are] flying into windows, ears ringing, no phone signal. Getting spooky around here."
Peter Stoneman tweeted "I hope this isn't the rapture," while another wrote "#RedSun over Oxford and Witney makes me feel like some prophecy is starting that I haven't heard of."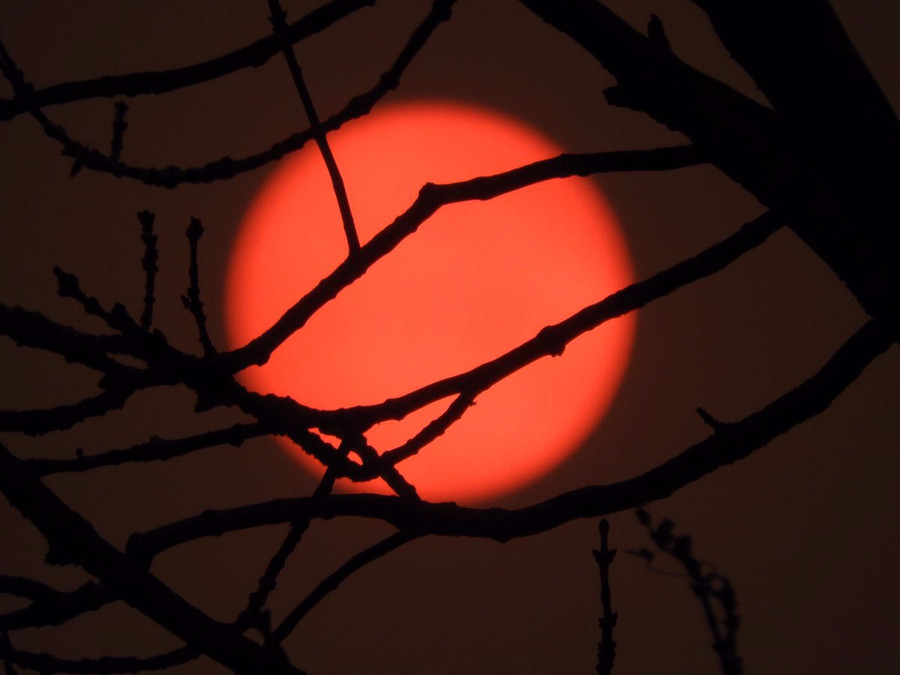 Forecasters have issued a "danger to life" warning as Storm Ophelia, one of the biggest storms in years, makes landfall in the UK and Ireland.
A woman has died in the Republic of Ireland after a tree fell on her car amid high winds, while another man was killed as he attempted to clear a tree using a chainsaw.
Hundreds of flights have also been grounded, with winds of up to 80mph predicted.
Ireland is bracing itself for the worst of the storm. Its weather service has issued a red warning saying "violent and destructive" wind is forecast nationwide.