Disabled children suffer 150% rise in verbal, physical & online hate crime in 2yrs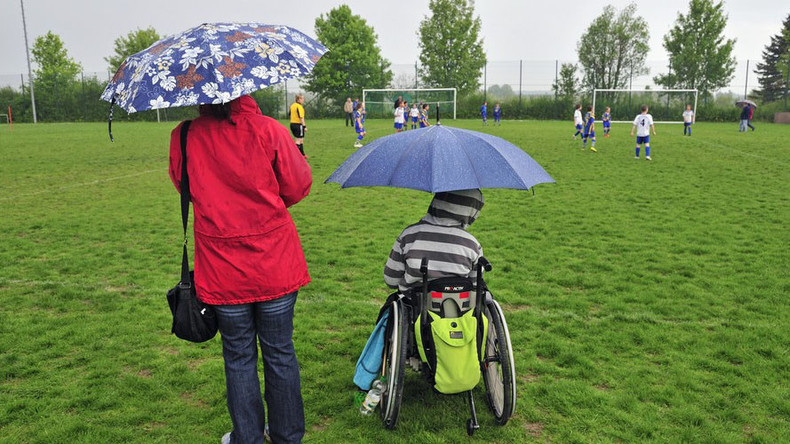 Hate crimes against disabled children including verbal, physical and online abuse have risen nearly 150 percent in two years, new figures suggest.
Figures obtained from police forces by the BBC under freedom of information rules reveal that there were 450 such incidents reported last year, up from 181 in 2015.
Only 29 of the 45 forces across the country provided full responses to the request, meaning that the actual number of reported incidents is likely to be much higher.
Amanda Batten of the Disabled Children's Partnership told the BBC: "Families often feel like they can't go into busy public spaces or post images on social media for fear of being publicly shamed or having to be submitted to people telling them that their child must lack quality of life because of their disability.
"The idea that so many parents and children with a disability are facing such a lack of support and outright abuse from the general public is truly heart breaking," she said.
The figures emerge amid an overall rise in reported abuse of disabled people, which more than doubled between 2014/2015 and 2015/2016, soaring from 1,531 to 3,079.
The Crown Prosecution Service (CPS) for England and Wales has recorded year-on-year increases in prosecutions and convictions for disability hate crimes.
The Home Office says the rise is due to victims and their families becoming more willing to report the abuse they suffered.
"All forms of hate crime are completely unacceptable and the UK has some of the strongest laws in the world to tackle it," a spokesperson said.
"Our hate crime action plan has improved the response of law enforcement and the criminal justice system to these horrendous attacks.
"We are still concerned that disability hate crime is significantly under-reported by victims, and that is why the government is working with community groups to raise awareness of how to report it amongst disabled people, their carers and families."
You can share this story on social media: