'This is not choice – this is cruelty': Terminally-ill man loses right-to-die case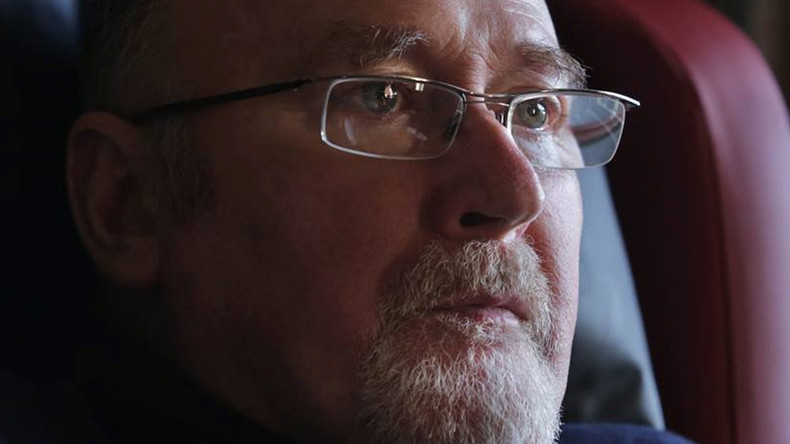 Noel Conway, who is terminally ill with motor neurone disease, has lost his High Court challenge to fight for his "right to die."
"This decision denies me a real say over how and when I will die," Conway, a grandfather and retired lecturer from Shrewsbury, said in a statement.
"I am told the only option I currently have is to effectively suffocate to death by choosing to remove my ventilator, which I am now dependent on to breathe for up to 22 hours a day. There is no way of knowing how long it would take me to die if I did this, or whether my suffering could be fully relieved.
"To me, this is not choice – this is cruelty."
In a landmark legal challenge, Conway, 67, argued that the current law on suicide, which could see anyone who helps him die jailed for 14 years, is incompatible with his human rights to live and die as he chooses.
Conway, who was too unwell to attend the court in London on Thursday, wants to get assistance from a medical professional to bring about a "peaceful and dignified" death at a point when he retains the mental capacity to make the decision.
However Lord Justice Sales, Justice Whipple and Justice Garnham rejected his case.
"I am deeply disappointed by today's judgment and fully intend to appeal it. The experiences of those who are terminally ill need to be heard," Conway said in a statement.
"As I approach the end of my life, I face unbearable suffering and the possibility of a traumatic, drawn out death. Traveling to Switzerland is no longer a viable option and I cannot put my family or doctors at risk of prosecution by asking for their help here at home.

"Knowing I had the option of a safe, peaceful death at a time of my choosing would allow me to face my final months without the fear and anxiety that currently plagues me and my loved ones. It would allow me to live the rest of my life on my own terms."
Sarah Wootton, chief executive officer of Dignity in Dying, which supported Conway's case, says while it is "disappointed" with the judgment, it does confirm the courts have the authority to declare the current law inconsistent with our human rights.
She added that Dignity in Dying will fight alongside Conway to appeal the "cruel" decision.
"How can it be more ethical or safe for Noel to have his ventilation withdrawn under the current law, with no formal safeguards, than for him to request life-ending medication within the multiple safeguards proposed through this case? This is paradoxical," Wootton said.
Every eight days someone from Britain travels to Dignitas in Switzerland to have an assisted death, and 300 dying people end their own lives at home in England and Wales every year, Wootton said.
"It is clear the current law does not work … Terminally ill people deserve to be listened to. They are, after all, the true experts on how they want to die,"
Care Not Killing welcomed the High Court's decision, saying society should now turn its attention to providing better palliative care for the terminally ill.
"At the heart of this legal challenge was an attempt to treat terminally-ill and disabled people different in law by removing important and universal legal protections," spokesperson Dr Peter Saunders said in a statement.
"The judges understood that the current law protects vulnerable people from being pressured to end their own lives, because of real, or imagined fears of being a burden upon relatives, carers or on a state and healthcare system that is short on resources.
"The safest law is the one we currently have, which gives a blanket prohibition on all assisted suicide and euthanasia," he added.
Conway's case was the first challenge to this law since that of Tony Nicklinson, who suffered from paralysis after a stroke. This was ultimately dismissed in June 2014 by the Supreme Court, which said it was a matter for Parliament to decide.
When MPs last voted on assisted dying in 2015, they rejected any amendment to existing laws.
You can share this story on social media: