PM May or President Bartlett: Are UK leader's words stolen from TV show 'West Wing'?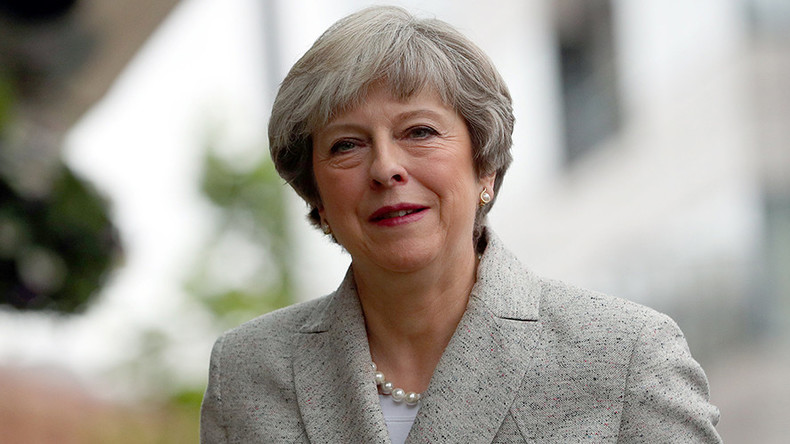 Often accused of appearing robotic at public events, it's no surprise Theresa May sought lessons in oratory from a great statesman – although supporters of the UK prime minister may have hoped it was from someone less fictional.
In the latest in a line of political plagiarism scandals, May's Tory conference speech featured the kind of soaring rhetoric typical of a keynote address. There were, however, more than faint echoes of something heard before.
READ MORE: Boris Johnson jokes Libyan city can be 'next Dubai' once it clears up 'dead bodies'
"It is when tested the most that we reach deep within ourselves and find that our capacity to rise to the challenge before us may well be limitless," May's speech reads.
Privy to a preview of the speech, journalist Raphael Hogarth of The Times in London was first to spot similarities between her words and those of the fictional US President Josiah Bartlett from the HBO show 'The West Wing.'
In the show, Bartlett, played by actor Martin Sheen, delivers the lines following a terrorist attack on a university in the US.
The inclusion of the line in her final address marks just one moment in an eventful speech during which she was interrupted once by a prankster offering her a fake P45, and many more times by a nagging cough.
The plagiarism accusation is the latest gaffe to dog the prime minister this week.
Foreign Secretary Boris Johnson, whose leadership ambitions were boosted following his speech to the conference Tuesday, is now facing calls to resign after telling a Tory fringe event that the Libyan city of Sirte would be a tourist destination to rival Dubai.
"The only thing they have to do is clear the dead bodies away," he suggested.