Russophobes react: RT's top 10 Kremlin critics celebrate validation of their existence (TWEETS)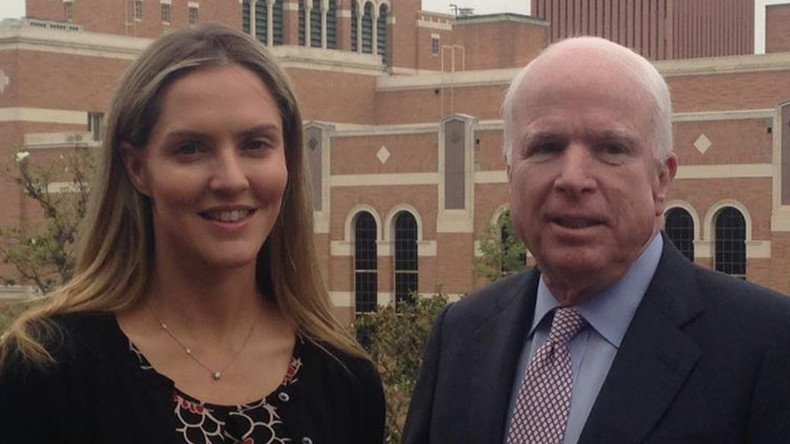 RT's list of top 10 Russophobes has been greeted with joy on social media by the lucky few who made the cut, most seeing it as proof that at least someone has taken notice of their years of relentless, baseless Russia-bashing.
READ MORE: RT rates the top 10 Kremlin critics & their hilarious hate campaigns
Number 1 on RT's list was Senator John McCain. Who else? The veteran Russophobe and former presidential candidate certainly knows what losing feels like, so he was very happy to find he'd bagged the much-coveted top spot.
No tweet from NATO, which came second, but the alliance is still stuck in the Cold War era so is probably not quite as Twitter-savvy as the rest.
Louise Mensch popped her head over the parapet of paranoia to say thanks for the validation. She even pinned the list at the top of her page.
Silence from Hillary Clinton. She may have written something, possibly on the wrong server.
Ed Lucas and Anne Applebaum were 5 and 6 on our list. Lucas seemed pretty happy about his inclusion and was kind enough to point out a factual error, so thanks for that. He was clearly content that everything else was true though.
We've heard nothing from Morgan Freeman and Rob Reiner. They're most likely waiting for the script to tell them what to say.
BuzzFeed tweeted this.
We're not able to confirm whether it is a coded response to their ninth place on the list.
But most heartwarming of all is analyst Molly McKew. She was so over the moon that her rantings have been recognized, her timeline consists of no fewer than eight tweets or retweets linked to her 10th place. We can expect her to be working hard to move up that list.
Apologies go to the hardcore Russophobes who failed to make the cut. There's always next year. You know who you are!
You can share this story on social media: