Man dies after police shooting on motorway near Bristol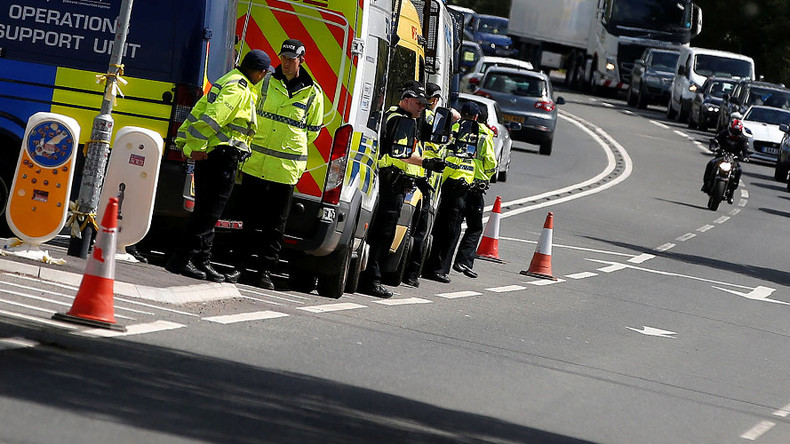 A man has died in a police shooting on the M5 motorway near Bristol on Wednesday morning, officers have confirmed.
The incident, which the police have confirmed is not terror related, happened on Portbury Hundred (A369) near the M5 junction 19 for Portishead at around 09:30 BST.
Witnesses reportedly saw police surrounding a car and firing shots through the passenger window.
Avon & Somerset Police have confirmed the fatality, saying they have now referred the case to the Independent Police Complaints Commission.
A spokesman said: "We can confirm a man died earlier this morning in an incident involving police firearms on The Portbury Hundred (A369) in Portishead.
"We have referred the incident to the Independent Police Complaints Commission.
"This has been a fast moving incident and is now under investigation by the IPCC."
David Ellison has told BBC Radio Bristol: "As I came out of Portishead ... police were ahead of me.
"They surrounded [a car]. They shot maybe five, six or ten times. Then they dragged a man from the car to resuscitate him.
"It came off the roundabout towards Portishead and then was boxed in by cars. They shot through the passenger window.
"There were one or two marked cars and two more unmarked vehicles.
"I would say it was a 20-year-old red Corsa - or something like that. It was quite small. It was very faded."
Emergency services and an air ambulance are in attendance.
Police say motorists will be unable to access the junction for some time.
Facebook users reported witnessing a "police shootout" on the junction.
According to Bristol Post reporter Heather Pickstock, who is on the scene, a man was chased off the motorway by police before being shot through the window of his car.
Posting on the Facebook page Hello Portishead, Mark De Lancey said: "I got up on the roundabout as the police were smashing the guys window and dragging him out. God knows what was happening."
Police and Crime Commissioner for Avon and Somerset, Sue Mountstevens, cancelled a Facebook Live event planned by the force due to "unforeseen circumstances," though it is not clear whether the cancellation is related to the incident.