Royal couple Kate & Wills are 'ridiculous,' according to their own Kensington MP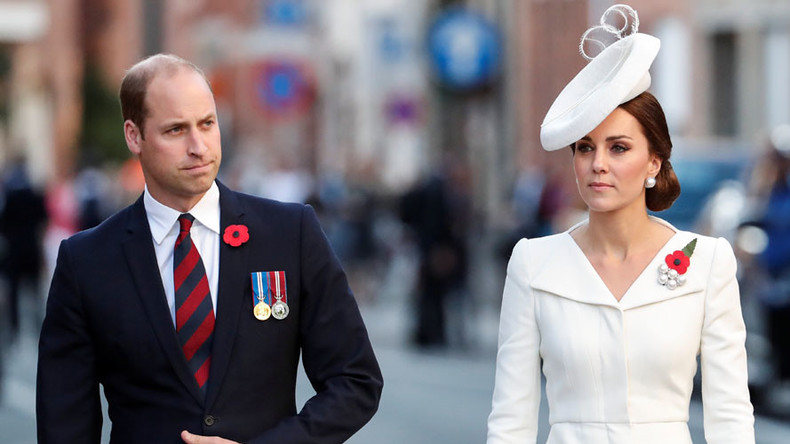 The Duke and Duchess of Cambridge are "ridiculous" and should have their public funding scrapped, their local MP has said. She also called Kate's spending on clothes "disgusting."
Recently-elected Kensington representative Emma Dent Coad criticized her two constituents and "the whole system" of the royal family at a pro-republican event on Monday.
"Their MP thinks the system is ridiculous," she told delegates at a Labour Party Conference fringe event called Reigning in the Monarchy.
"We should not be funding them," she added.
According to Sky News, she attacked Kate for buying jumpers at an estimated cost of £150 each, likening it to a "food bill for a family of four."
"That's absolutely outrageous."
She also turned on the BBC, calling its coverage "sickeningly gratuitous… of anything royal," and accused it of being "directed by right-wing politics and the monarchy."
"It is a piece of the whole propaganda machine," she said.
The royal family is funded through a combination of private and public funding, including the Sovereign Grant, which comes from the Treasury, the Privy Purse, and the Queen's personal wealth and income.
The Duke and Duchess live in Kensington Palace, a royal residence in one of the most affluent parts of the borough.
Dent Coad won the Kensington seat in June's general election. Her majority of 20 gave Labour its first win in the constituency.
She was thrust into the limelight almost immediately after the Grenfell Tower fire, which authorities say killed around 80 people.
London Mayor Sadiq Khan called her an "amazing advocate for the neglected residents" who were left devastated by the disaster.
You can share this story on social media: