British Airways plane evacuated at Paris CDG 'for security reason' – airport (VIDEO, PHOTO)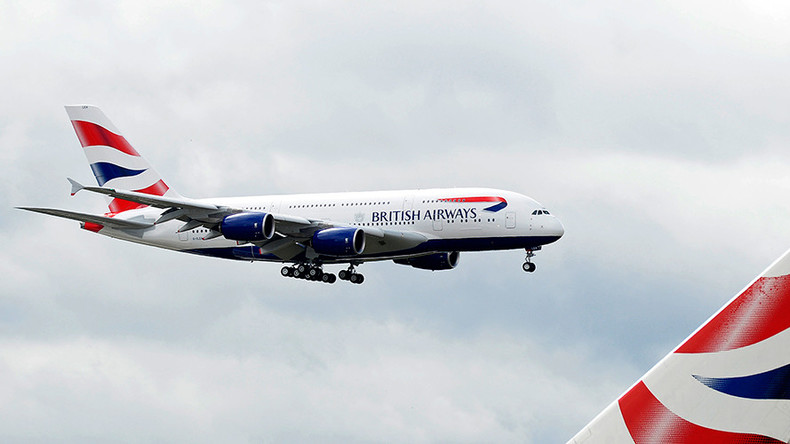 A British Airways flight due to leave Paris on Sunday was evacuated and held on the tarmac over security concerns. Police later said the incident was a false alarm. The UK is on high alert following Friday's terrorist attack in London.
Flight BA0303 to London Heathrow, due to leave Paris at 7:25am local time Saturday, was delayed by over three hours and evacuated, as security teams searched the plane.
"The incident is being dealt with," an official said during the security response, as cited by Reuters, but did not provide further details.
"The safety and security of our customers and crew is always our top priority," a British Airways spokesperson told the Independent. "Additional security checks are being carried out as a precaution. We would never operate a flight unless it is safe to do so."
The flight had been scheduled to land in Heathrow at 7:45am local time, but is now expected at 11:05am.
After searching the flight and its passengers, police said the alert was a false alarm.
Also Sunday, the Metropolitan Police confirmed a second arrest in their investigation into Friday's terrorist attack on the London tube.
READ MORE: 2nd suspect arrested over London Tube terrorist attack – Met Police
An improvised explosive device partially detonated on a train at the Parsons Green station on the District line, injuring 29 people. Prime Minister Theresa May later announced that the threat level has been raised to its highest, 'critical.'
An 18-year-old man was arrested in Dover on Saturday in connection with the attack.