Portuguese men-of-war: Killer creatures lurking in Cornish waters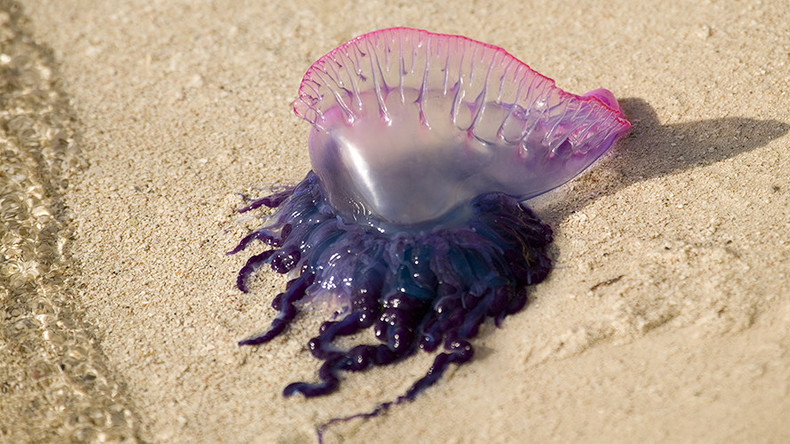 Killer creatures have washed up on British beaches sparking a warning from lifeguards.
Groups of Portuguese men-of-war, which can deliver a fatal sting, have travelled into UK waters, leading to a warning for beachgoers and dog-walkers.
An 'unprecedented' number have now been spotted off the Cornish coast, with more than 140 of the floating, tentacled organisms seen in three days.
In previous years there have been no more than 40 seen, and only three sightings were reported in 2016, the Cornish Wildlife Trust said.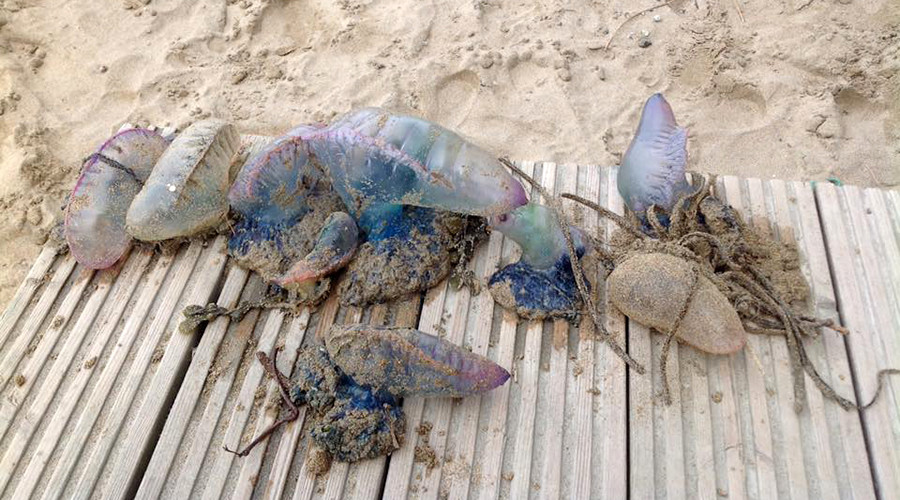 The men-of-war are not in fact jellyfish, but "floating colonies created by coral-like hydroids".
However, their long tentacles can cause painful stings, and experts are warning parents to recognise what they look like.
"The stings can be unbelievably painful and in rare cases, fatal," MCS's head of ocean recovery, Dr Peter Richardson, said.
"Recent persistent winds have blown them from the Atlantic on to our shores.
"Because a stranded Portuguese man o' war looks a bit like a deflating purple balloon with blue ribbons attached, children will find it fascinating.
"So, if you're visiting west coast beaches in the next few weeks it's well worth making sure you know what these animals look like and that no one picks them up."
The huge number of sightings has been caused by strong winds blowing the coastline.
Due to the number of sightings posing a risk to swimmers, the RNLI closed the bathing area on Perranporth today.
"Lifeguards have also been keeping a close surveillance (sic) on other beaches", the charity said.
"This is an unprecedented event and we urge the public to be cautious and to keep an eye out for unusual species being stranded" Matt Slater, Marine Awareness Officer for Cornwall Wildlife Trust said.
"We may see other rare, warm-water species washing up."
Members of the public are being encouraged to ring the Cornwall Wildlife Trust's hotline to report strandings on 0345 2012626.