Man arrested after stabbing at Birmingham church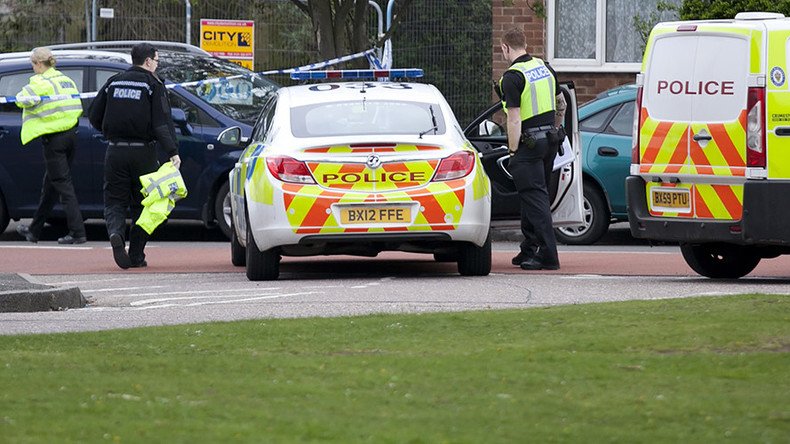 At least three worshipers have been stabbed after a knife-wielding man stormed a Birmingham church during service, local media report, adding that the suspect has been arrested.
The incident took place at the New Jerusalem Apostolic Church at 10:50am, according to West Midlands Police. It's unclear if the stabbing occured inside the church or on the grounds.
A 46-year-old man has been arrested on suspicion of attempted murder.
One of the victims, a 33-year-old man, has been taken to the hospital in stable condition.
"Early indications suggest that the offender and victim knew each other and that this was a targeted attack," a police spokesperson said.
The church released a statement describing how three members of the congregation were injured during the knife attack.
Minister Kevin Hutchinson told The Birmingham Mail how the man who interrupted Sunday service wielded a "large kitchen knife" before he was tackled to the ground by at least three people.
They managed to detain him until police arrived, Hutchinson added.
You can share this story on social media: