500 British Muslims attend 'anti-terrorism' training camp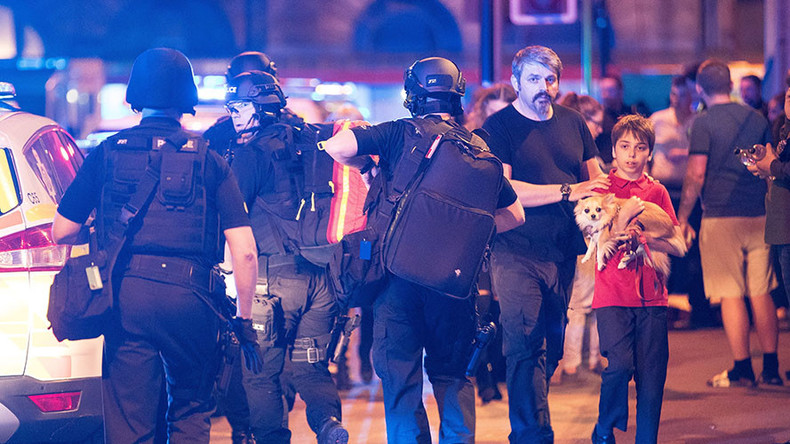 More than 500 British Muslims have taken part in an 'anti-terrorism' training camp to learn how to identify extremism and help those in danger of becoming radicalized.
The three-day 'Al-Hidyah 2017' conference at Keele University in Staffordshire, hosted by Minhaj-ul-Quran International, a leading moderate British Muslim organization, focused on extremists' talk of "us and them" and their use of false terminology in citing the Koran.
Workshops and lectures, broadcast live on YouTube and Facebook, intended to give British Muslims ideological confidence to counter Islamic State (IS, formerly ISIS/ISIL) propaganda.
Keynote speaker Muhammad Tahir-ul-Qadri, who founded Minhaj-ul-Quran International, condemned the perpetrators of extremist violence and dealt with misconstrued theological ideas about jihad, the misinterpretation of Koranic verses to justify violence and the establishing of a global caliphate, according to the Times.
The conference was seen as particularly important after the terrorist attacks in London and Manchester, and the bloodshed in Barcelona, the organization said in a statement.
Tahir-ul-Quadri, a Sufi originally from Pakistan but now living in Canada, issued a fatwa against extremism in 2010. It condemns suicide bombings and terrorist acts.
He also launched a counter-terrorism curriculum in June 2015 that is being taught at mosques across the UK.
"I have launched an intellectual and spiritual war against extremism and terrorism," Tahir-ul-Quadri said in a statement.
"It is vital to train young people how [Islamic State or IS, formerly] ISIS and other terrorist groups are giving the wrong impression of Islamic concepts such as jihad."
You can share this story on social media: