UK plan to block Libya migrants like 'treating virus with painkillers,' sea rescue charity tells RT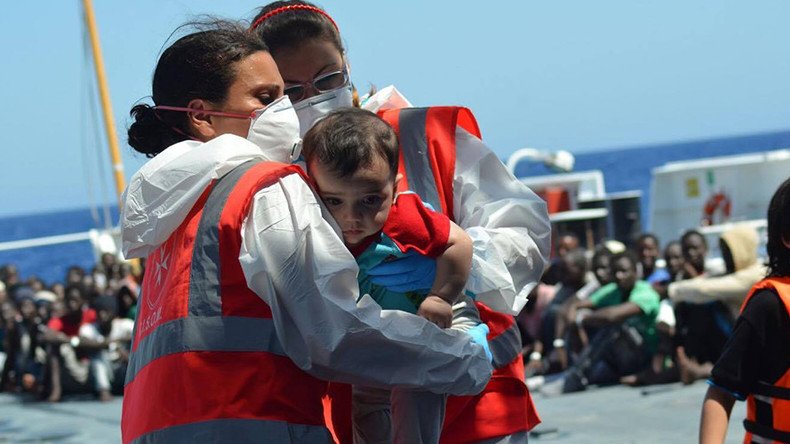 Boris Johnson's pledge to help Libya stem the flow of migrants trying to cross the Mediterranean into Europe "falls short of being humane," a leading Italian sea rescue group has told RT.
The foreign secretary announced on Tuesday while on a visit to Tripoli that he would pledge £9 million (US$11.5 million) to support the Libyan Government of National Accord (GNA) in "reducing the number of illegal migrants heading for Europe."
Libya has been in crisis ever since the UK-backed ousting of Colonel Muammar Gaddafi in 2011, which left the country divided between two opposing factions.
"Libya is the front line for many challenges which, left unchecked, can pose problems for us in the UK – particularly illegal migration and the threat from terrorism," Johnson said.
Besides encouraging an unspecified "political process," the UK government will also help on a practical level by ensuring the Libyan coastguard can "secure their own borders, reducing the number of illegal migrants heading for Europe."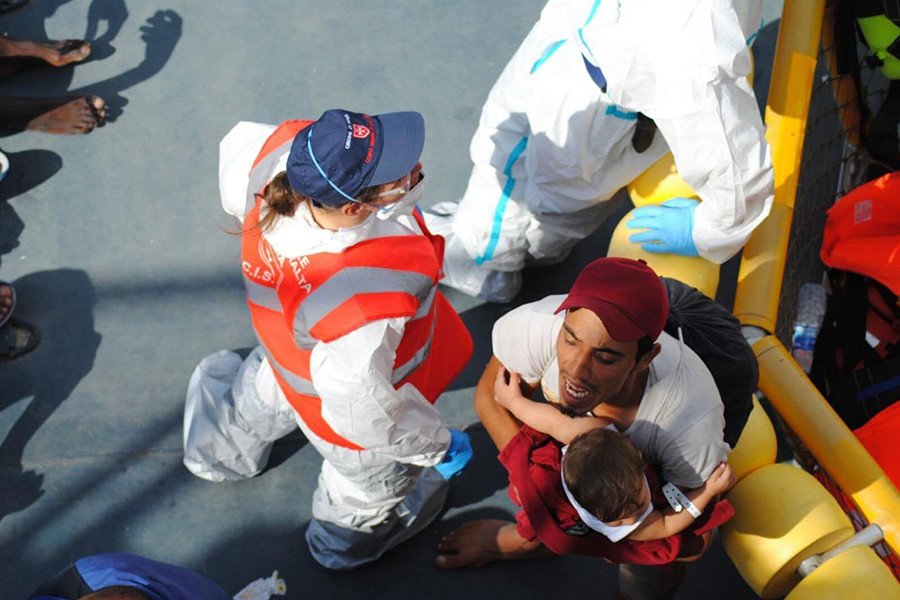 The announcement, however, has been met with widespread opposition amid claims it will merely trap refugees in a warzone.
According to the UN, people in Libya risk the horror of being sold as slaves, raped and tortured at the hands of human traffickers, meaning that any attempt to return them to the country when spotted in international waters is a violation of international law.
Up to half a million children are currently residing in camps in northern Libya.
Migrant rescue organization 'Il Corpo Italiano di Soccorso dell'Ordine di Malta' (C.I.S.O.M), or the 'Knights of Malta' in English, hit out at Johnson's pledge, arguing it would do little to stop the hundreds of thousands of migrants attempting to reach the EU.
Speaking to RT, Director Mauro Casinghini compared the UK approach to "trying to cure a virus with paracetamol."
The exodus of people from the North African state is "only the final part of the problem," he argued, suggesting the UK should instead seek to eradicate the crisis at its roots.
"Like when there is a water leakage, there is no point covering it with clothes and paper … what you have to do is find where the leak is coming from," Casinghini said.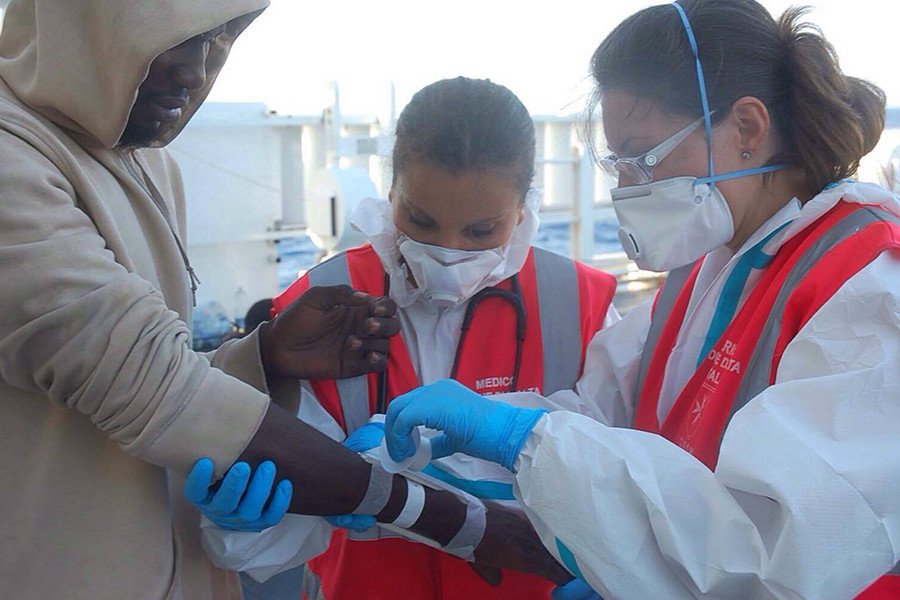 Instead of blocking refugees inside a warzone, Casinghini said a better solution would be to direct aid funds to Libya's southern border to support migrants transiting there through Africa.
Saying the country has become the site of a grave "humanitarian crisis," the C.I.S.O.M director said responsibility for managing the biggest migrant crisis since World War Two should not be shouldered by one country alone, and that all EU nations must support the effort.
"Only through the power of collaboration, integration and hospitality may the problem be resolved," Casinghini said.
C.I.S.O.M spokesperson Letizia di Tommaso also blasted the proposal, saying it amounts to a "moral abjection."
"Blocking refugees rather than helping them falls short of being humane," Di Tommaso added.
Up to 915,000 refugees have been saved from drowning in the Mediterranean in the past 25 years thanks to operations led by the Italian coastguard.
You can share this story on social media: