Grime star Stormzy calls out Met Police for linking drugs bust to Notting Hill Carnival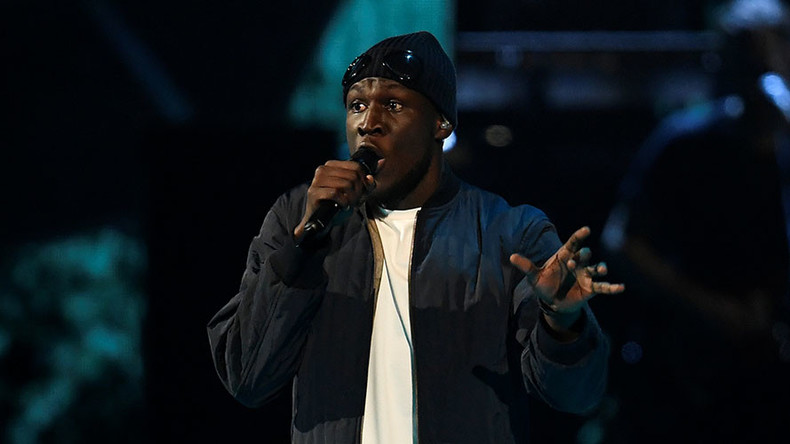 Grime artist Stormzy has criticized the Metropolitan Police for linking recent drugs busts across London to the world-famous Notting Hill Carnival, an event synonymous with the African-Caribbean community.
He was one among dozens of Twitter users who condemned the police for linking the confiscation of what is believed to be a kilogram of uncut heroin in Catford, southeast London, to the carnival taking place this weekend.
The Met tweeted on Tuesday morning that the drugs had been seized as part of a pan-London crackdown on gang, knife and drug crime ahead of the carnival.
In response, Stormzy said: "How many drugs did you lot seize in the run up to Glastonbury or we only doing tweets like this for black events?"
Other social media users backed him up, branding the Met's association "vile."
Another said it was an attempt to "name and shame" an 'event of black origin' (EOBO).
Police arrested 26 people in the early hours of Tuesday as they raided houses across London in an intelligence-led operation aimed at preventing crime ahead of the event.
The annual carnival takes place in Kensington and Chelsea on Sunday and Bank Holiday Monday.
Eight people were arrested in Lewisham, southeast London, after eight properties were raided. Quantities of what are believed to be class A and B drugs were seized.
A further 18 people were arrested in Kensington and Chelsea, Hammersmith and Fulham, Westminster and Wandsworth, after 21 homes were raided.
The arrests were predominantly for possession with intent to supply drugs.
More than 290 arrests have been made since the operation was launched on August 11, and 190 knives and 18 firearms have been recovered.
Plans to implement facial recognition technology at the event, which 2 million people are expected to attend, has been branded "institutionally racist."
"It is racial profiling. They are coming and putting everyone's face in the system,"
Stafford Scott, of the anti-racism charity the Monitoring Group, said, according to the Guardian.
"A technique they use for terrorists is going to be used against young black people enjoying themselves.
"They are still institutionally racist, that will impact on communities like mine."