Will Britain's crackdown on internet trolls undermine freedom of speech?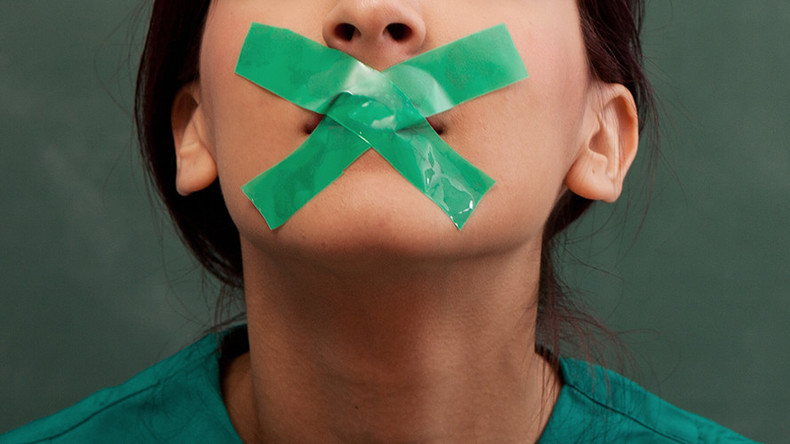 New measures designed to crack down on hate crime could have a "chilling effect" on freedom of speech, warn civil liberties campaigners.
Fresh guidelines issued on Monday by the Crown Prosecution Service (CPS) would see online abuse treated with the same "robust and proactive" approach used to address offline offending.
However, in this attempt to protect users from abuse, the CPS risks undermining the fundamental right to freedom of expression, according to Open Rights Group Legal Director Myles Jackman.
"Some offenses employ highly subjective terms like 'grossly offensive' and 'obscene' which could have a severe chilling effect on the more unpalatable but legitimate areas of free speech, if interpreted strictly," Jackman said.
The new measures, aimed at protecting people from online trolling, come as part of a bid to crack down on the "corrosive effect" of hate crime on British society.
Regional police forces reported a rise in hate crimes of up to 100 percent in the months following the EU referendum last year.
According to figures released by London Mayor Sadiq Khan, the rate increased fivefold in the capital following four terrorist attacks in the UK that killed more than 30 killed and injured many more.
The updated CPS documents state: "Hate crime can be perpetrated online or offline, or there can be a pattern of behavior that includes both.
"The internet and social media in particular have provided new platforms for offending behavior."
CPS Director Alison Saunders said tackling hate crime has become a priority for prosecutors because of the major impact it has on people's lives.
"These documents take account of the current breadth and context of offending to provide prosecutors with the best possible chance of achieving justice for victims," Saunders said.
"They also let victims and witnesses know what they should expect from us."
She hopes the new guidelines will encourage people to report hate crimes, with the "knowledge they'll be taken seriously and given the support they need."
Britain's Jewish and Muslim communities say a lot of offenses involve the internet.
Fiyaz Mughal, the founder of campaign group Tell MAMA, which monitors Islamophobic abuse, praised the new focus on social media.
"Those who think that street-based hate crimes should have precedent over online ones, should realize there is no competition in getting access to justice," he said, according to the Independent.