London's Holborn Tube station evacuated after loud bang, smoke fills platform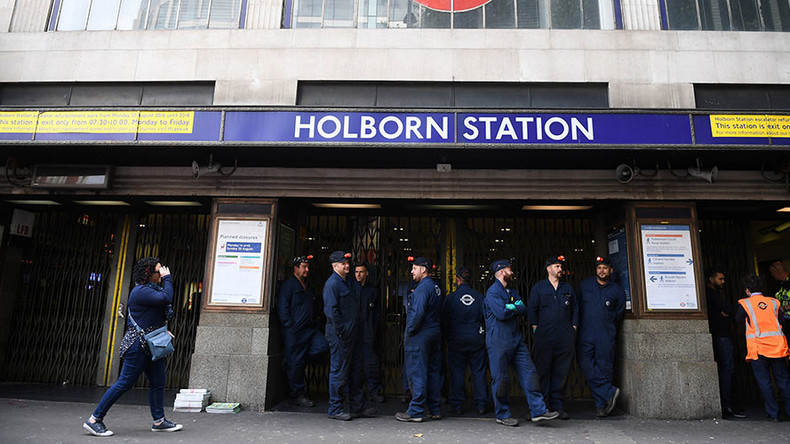 A London Underground station has been evacuated after witnesses say they heard a loud bang and smoke started filling a carriage.
An emergency evacuation is underway from Holborn Tube station with a Tannoy announcement stating: "Would Inspector Sands please go to the operations room immediately."
Inspector Sands is code for an emergency or potential emergency.
Transport for London (TfL) said the incident related to a faulty train at Holborn, which is served by Central and Piccadilly line services.
Several people wrote on social media that they heard loud bangs, followed by smoke and panic.
Sarah Marshall, who was on the platform at the time, tweeted that she heard a loud bang.
"Lots of people ran but others encouraged people to walk and the situation was calm. I was towards the back of the crowd."
She added: "There was smoke at one end of the station, a high pitched bang and a smell."