Far-right meeting on Princess Diana murder conspiracies called off on 'police advice'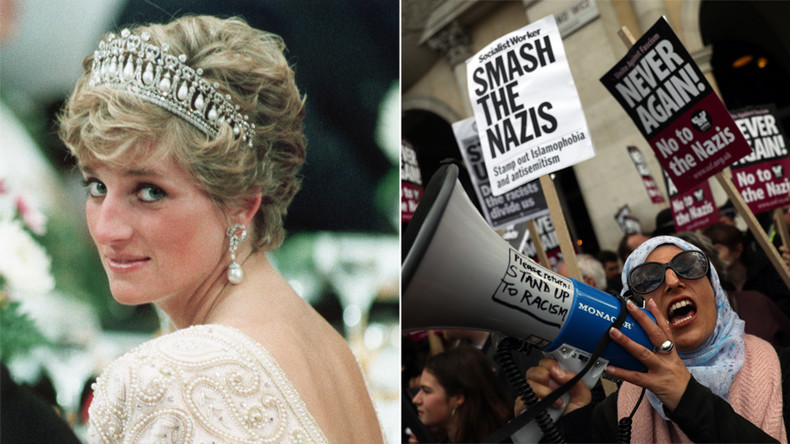 A far-right meeting arranged to discuss conspiracy theories surrounding the 1997 death of Diana Princess of Wales has been called off following a recommendation by police.
The 'Keep Talking' group, which has been linked to anti-Semitism, Holocaust denial and neo-Nazism, had planned the meeting for Wednesday at the Millman Street Community Center in London.
The far-right group, however, said the venue had cancelled the room booking.
Ian Fantom, head of Keep Talking, claims the centre had received a police notification that the group has previously been associated with disruption.
Fantom, however, disputed that suggestion, saying Keep Talking had never caused disruption in the past.
Fantom says he asked to see evidence of the police notification, but never received confirmation from either the centre or the police.
The Campaign Against Antisemitism said the center had asked for police advice after the group revealed the true nature of the event.
According to Gerry Gable, the long-serving editor of anti-fascist magazine Searchlight, Keep Talking has also claimed Jews are behind the 9/11 terrorist attack on New York's World Trade Center.
"[Keep Talking] has its root among American anti-Semites who spread the story that the 'Jews' were behind the 9/11 attacks.
"They put out the line that Jews employed in the Twin Towers were secretly ordered by the people behind the attack that they should not go to work on the day of the attacks … It was obviously easily disproved," he said, according to the Jewish News.
Anti-Semitism is rising faster in the UK than anywhere else in the world, according to a report in April by Kantor Center researchers at Tel-Aviv University.
Anti-Semitic incidents rose by 11 percent in the past year, mainly fueled by online and social media abuse.
You can share this story on social media: