N. Korea tension: 'People who say nukes deter war must reconsider,' says Trident whistleblower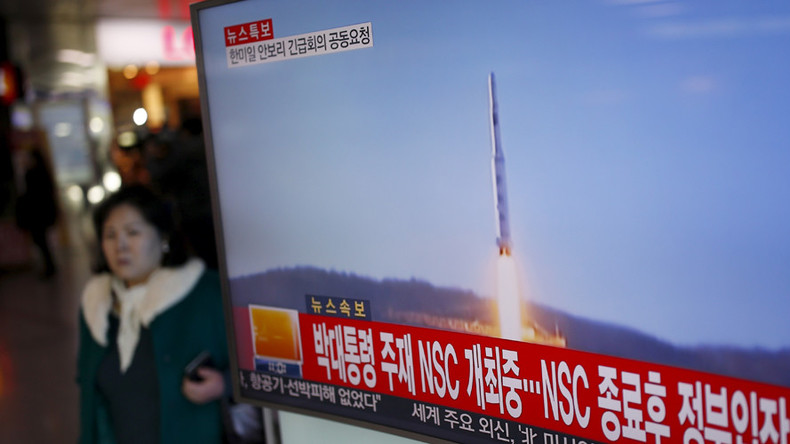 As threats between the United States and North Korea escalate, those who believe nuclear weapons "deter war" need to reconsider, Trident whistleblower William McNeilly told RT.
Read more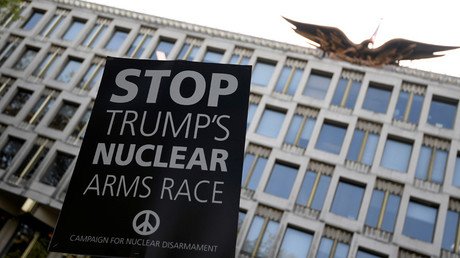 US President Donald Trump has warned any nuclear threats by North Korea will be met with "fire and fury" as Pyongyang announced it was "carefully examining" a plan to attack an American military base on the Pacific island of Guam.
Speaking to RT, McNeilly said people who promote nuclear weapons claim that "nuclear weapons deter war." However, that claim is based on the assumption that humans are rational thinkers, he says.
"The United States clearly has the power to destroy Kim Jong-un's regime, but that didn't deter Kim Jong-un from threatening to bomb Guam. Clearly weapons aren't that great of a deterrent.
"The Islamic terrorists aren't deterred by nuclear weapons. The Chinese weren't deterred by India's nuclear weapons when they recently threatened to start a war with India, over Indian troops entering Chinese territory. India and Pakistan aren't deterred by nuclear weapons when their troops kill each other in Kashmir. The terrorists launching rockets into Israel aren't deterred by Israel's nuclear weapons.
"Will nuclear weapons deter war or just ensure that war continues to have catastrophic potential? Examine the facts in the real world and you'll find the answer."
At the United Nations in July, 120 countries voted to adopt the first ever global treaty to ban nuclear weapons. Eight other nuclear armed nations, including the US and China, did not participate in the negotiations.
"The United States argued that North Korea owning nuclear weapons means they also need to own nuclear weapons. North Korea makes the same argument," McNeilly said.
Read more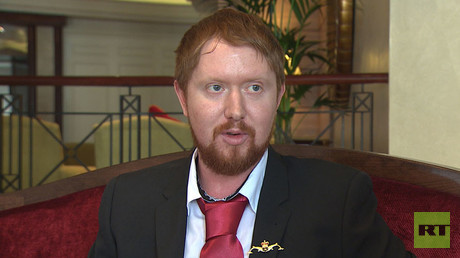 "The arrogant hypocrite approach is clearly an ineffective way to convince North Korea and Iran that they need to end their desire for nuclear weapons. Telling them that they can't have nuclear weapons while promoting nuclear weapons is a ridiculous strategy."
McNeilly said if all nuclear armed nations agree to the UN Treaty, it would be easier to convince North Korea and Iran that they need to end their desire to own them. If they disagree, it will make it easier to impose serious sanctions on them, he says.
McNeilly, who was thrown out of the Royal Navy in 2015 after publishing a dossier of potentially-catastrophic security and safety issues relating to Britain's nuclear deterrent, says highlighting the safety problems with nukes while promoting unity is the best way to prevent a "catastrophic war."
"Unity in Europe changed the idea of a war between two European nations from unavoidable to unimaginable.
"Now we live in a time where people attack unity and promote nuclear weapons … while acting like they know how to deter war," he said.