Smoke fills London Underground train at Oxford Circus forcing evacuation (PHOTOS)
Published time: 11 Aug, 2017 08:24
Edited time: 13 Aug, 2017 06:40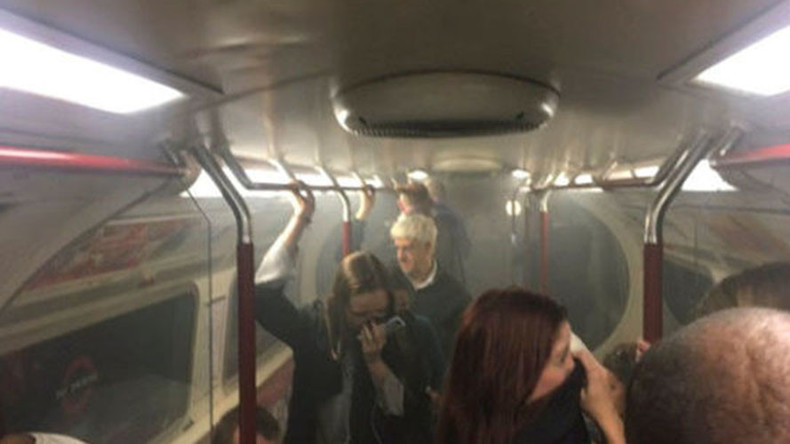 Oxford Circus tube station has been evacuated and closed following reports of a fire on a Bakerloo Line train.
Smoke was also reported on the Victoria Line.
A passenger said on social media: "Just got evacuated from Oxford Circus as there was a train on fire on, I think, the Bakerloo line, so best to avoid the Bakerloo line."
Photos posted by Twitter users show passengers covering their faces as the train carriage fills with smoke.
One called the situation "terrifying."
Witnesses also reported the smell of burning plastic.
Passengers have been told to use alternative routes.
According to Transport for London (TFL), the cause of the fire was an electrical fault under the train carriage.
London Ambulance Service said four people were treated for smoke inhalation, two of which were taken to hospital for further treatment.
DETAILS TO FOLLOW