British topless model's 'kidnapper' says he was not involved in any crime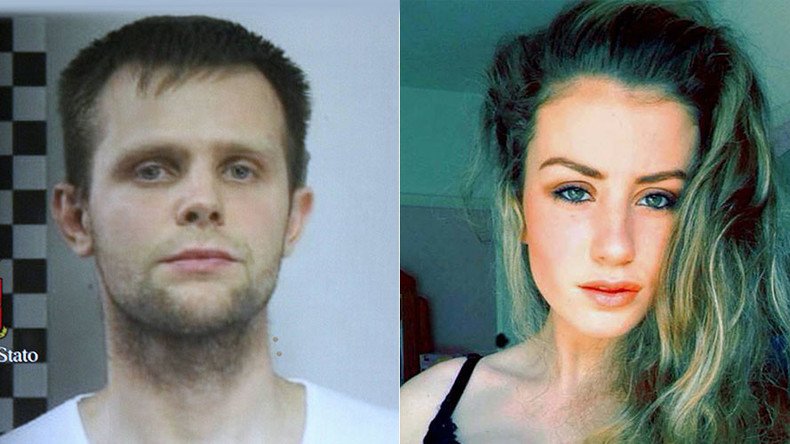 The chief suspect in the kidnapping of a British model in Milan has denied knowingly taking part in any crime and said his involvement stems from wanting to raise money to treat his leukemia.
Lukasz Pawel Herba told investigators he was hired by a group of Romanians to rent properties around Europe to store garments they were selling. He also said he posed as a photographer and met with Chloe Ayling.
Herba said he was paid £500,000 ($650,000), found out the Romanians intended to kidnap her, and backed out of the plan, the Telegraph reports.
His side of the story has emerged as questions mount over Ayling's ordeal, including why she went on a shopping trip for shoes and groceries with Herba during the time she was allegedly being held captive. Ayling had also met Herba previously, when they had both been caught up in a terrorist shooting in Paris in April.
Ayling's agent, Carla Bellucci, said it was "hard" to answer whether she has any doubts about the model's alleged kidnapping in Milan after revealing the 20-year-old did a topless Page 3 photoshoot on Tuesday as a way of "coping" with the trauma.
Since the ordeal, Ayling has signed with a new agent, Kruger Cowne, who represents stars such as Cher, Goldie Hawn, and Claudia Schiffer, according to The Sun.
Italian police say she was snatched last month by a gang calling itself Black Death. She is believed to have been drugged and transported in a bag to an isolated village near Turin, where she was held for six days as her captor tried to auction her online.
Ayling shot to fame over the weekend after saying she had been auctioned by a criminal gang as a sex slave on the dark web for more than £230,000 but was released when her captors found out she was a mother.
Ayling's lawyer, Francesco Pesce, said he believes she is telling the truth and that the authorities have satisfied themselves about any doubts in her story. He said anyone who thinks she is lying is "evil."
The 20-year-old glamor model left her house in Coulsdon, south London on Tuesday morning wearing black leggings and a gold-colored jacket. Pulling on a white helmet and black coat, she climbed on to the pillion seat of a motorcycle and set off in the direction of Purley.
Speaking on Monday to reporters outside her home, Ayling said she feared for her life "second by second, minute by minute, hour by hour," during the incident, and thanked the Italian and UK authorities "for all they have done to secure my safe release."
You can share this story on social media: