Migrants & refugees have tried to breach UK border 17,000 times this year – France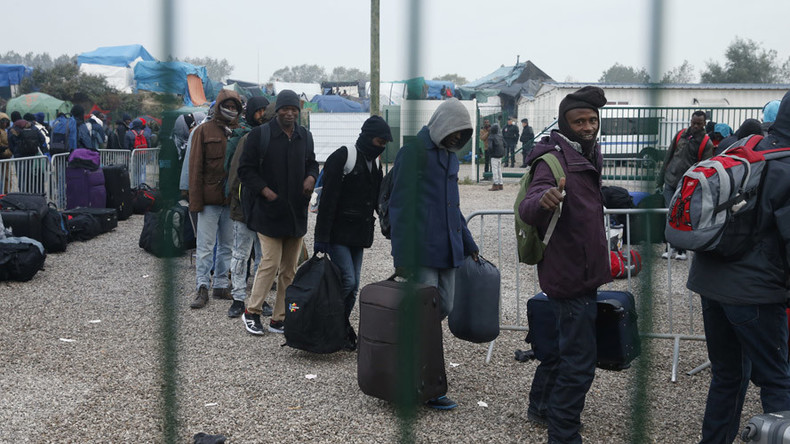 Migrants and refugees have made up to 17,000 attempts to jump aboard UK-bound lorries and trains since January, according to the French Interior Ministry.
It appears the destruction of the Calais 'Jungle' camp nine months ago has done little to stem the tide of migrants traveling to the port town in northern France.
Read more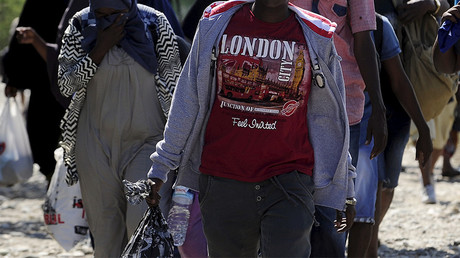 The French government had claimed the closure of the camp, which at its height contained up to 10,000 people, would stop the bottleneck of migrants trying to cross the English Channel.
Authorities now estimate there are 350 migrants in the area, but volunteers handing out aid claim the number is closer to 1,000.
Police reportedly make routine sweeps of the wooded areas near the port to evict rough-sleeping migrants. The majority of them are from Afghanistan, Syria, Eritrea and South Sudan.
On Thursday night, an Eritrean man became the latest to be killed after falling from a lorry. When he realized the vehicle was heading for Belgium and not the UK, he jumped off and was struck by a passing car.
There have been up to 40 deaths of this kind since 2014, according to Sky News.
It isn't just migrants who are at risk. A truck driver was killed last month after a group of refugees set up a motorway blockade. He was killed after plowing into the back of a van that had been brought to a sudden halt by tree trunks lying on the road.
Read more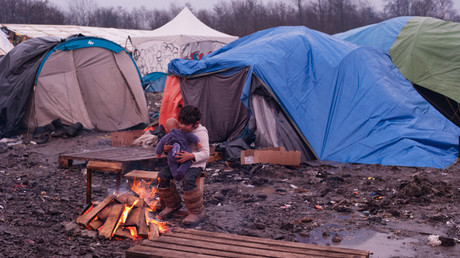 A British driver also died last month after climbing out of his cab to confront migrants trying to stow away aboard his truck. He was hit in the head with a brick and his vehicle hijacked.
The UK was recently called upon by an EU diplomat to make a bigger contribution to tackling the migrant crisis, which is the biggest displacement of people since World War II.
Under new plans announced by Frans Timmermans, deputy head of the European Commission, the UK could be forced to take in a thousand more refugees.
While Italy has taken in 85 percent of the 100,000 refugees who have crossed the Mediterranean so far this year, the UK has stuck to its pledge to take in no more than 20,000, exclusively from Syria, by 2020.
The pledge was made by former Prime Minister David Cameron in 2015. His successor, Theresa May, however, seems unwilling to continue the policy. She has instead called for the criteria defining the term 'refugee' to be narrowed.
The plans were proposed at an EU summit in July, held to find a solution to the migrant crisis, after Italy threatened to stop sending rescue ships to pull migrants from the Mediterranean.
Although the program should be run collectively, Timmermans singled out Britain's contribution to the effort.
"It's an exercise we need to do at the European level and we count on solidarity from all member states including the United Kingdom," he added.
The migrant issue in Italy has been described as "an unfolding tragedy" by UN High Commissioner for Refugees Filippo Grandi, but he stressed that it should not be for Italy to face alone.
"It is, first and foremost, a matter of international concern, requiring a joined-up, comprehensive regional approach," he said.