Why was Prince Harry invited to Google's shadowy Davos-style summit?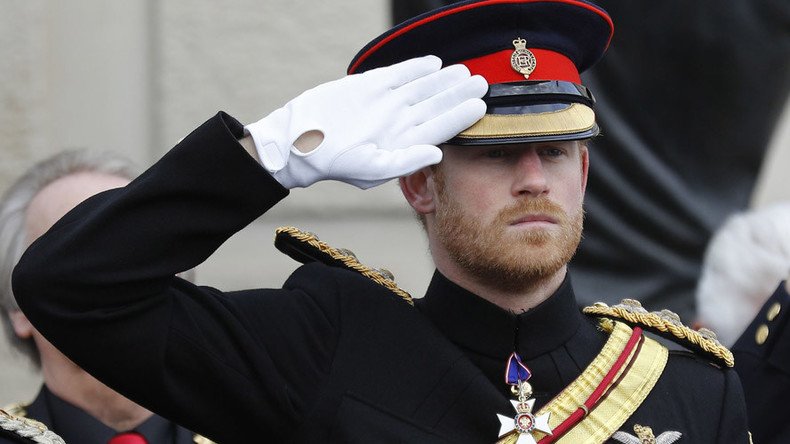 Prince Harry attended a summit in Italy this weekend at one of Sicily's most exclusive resorts, alongside tech billionaires and pop stars. The lavish event, held in the utmost secrecy, was hosted by Google.
The prince's attendance at the £1,500-per-night (US$1,960) Verdura Resort was not publicized on the royal circular, where the royal family's schedule is normally set out for the public.
Harry is likely to have rubbed shoulders with guests like actor Emma Watson, pop star Elton John and Indian billionaire Lakshmi Mittal.
The event, dubbed 'Davos by the sea' after the similarly secretive annual summit in Switzerland, was hosted by super-rich Google founders Larry Page and Sergey Brin.
The schedule reportedly includes mornings of debate and discussion followed by lavish lunches and dinners and performances by both John and Lenny Kravitz.
The reason for Harry's attendance is not clear, but it is known that his brother William has an interest in online bullying and mental health, which could explain why an event populated by tech tycoons would be of interest.
Beyond Davos and the Sicilian event, the super-rich have a busy annual schedule of secretive gatherings.
One of the best known is the Bilderberg conference, a fixation of conspiracy theorists the world over, at which a few hundred of the world's most powerful people have gathered since 1954.
While theories about the Bilderberg meeting abound, one expert, Professor Andrew Kakabadse, has said the gathering exists for the rich to engage in discussions which "bolster a consensus around free market Western capitalism."
Arguably more secretive is the Bohemian Grove event held in the US. Those who attend are said to engage, among other things, in druidic worship of the towering Redwood trees around the Californian campsite where it is held.
Business dealings are said to be banned during the event but it is known that Bohemian Grove involves a ceremony where a coffin named 'Care' is burned before the 40ft-tall effigy of an owl.
It is reported that heavy drinking is also involved.
You can share this story on social media: