UK ready to pay Brexit fee of up to €40bn if guaranteed free trade – report
Published time: 6 Aug, 2017 04:52
Edited time: 6 Aug, 2017 05:03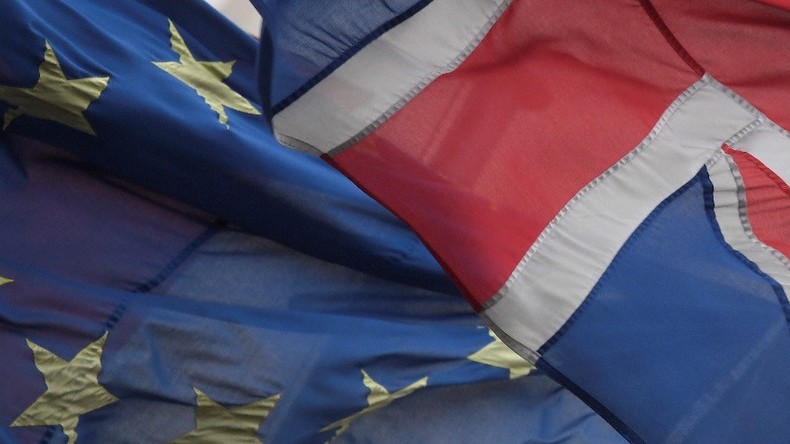 London is willing to pay the European Union up to €40 billion (£36 billion) for the split, but only if a deal is reached on free trade and other preferences for the UK, the Telegraph has reported citing three unnamed government sources.
"We know (the EU's) position is €60 billion, but the actual bottom line is €50 billion. Ours is closer to €30 billion but the actual landing zone is €40 billion, even if the public and politicians are not all there yet," the Telegraph quoted a senior Whitehall source as saying.
Another source reckons the UK is willing to cough up €30 to €40 billion, while the third source believes the conservative government is willing to pay "north of €30 billion."
Previously, the publication noted, Brussels wanted London to pay €60 billion to leave the bloc. While Britain's Brexit team failed to comment on the report, officials told the Telegraph that the UK will likely agree on a payment scheme of €10 billion per year for three years after leaving the EU in March 2019.
Payments, however, would be made only as part of a deal that includes a free trade agreement. Any further sums for leaving the EU should be finalized by the British delegation during the subsequent trade talks with Brussels.
Britain's divorce talks with Brussels have so far focused on issues such as the rights of EU citizens in Britain, British citizens living in the EU, and the UK's relationship with the customs union and the single market. The full details of the UK's withdrawal from the EU should be formalized in 2019.