Revolution in Islam? Feminist Muslim to open liberal mosque in UK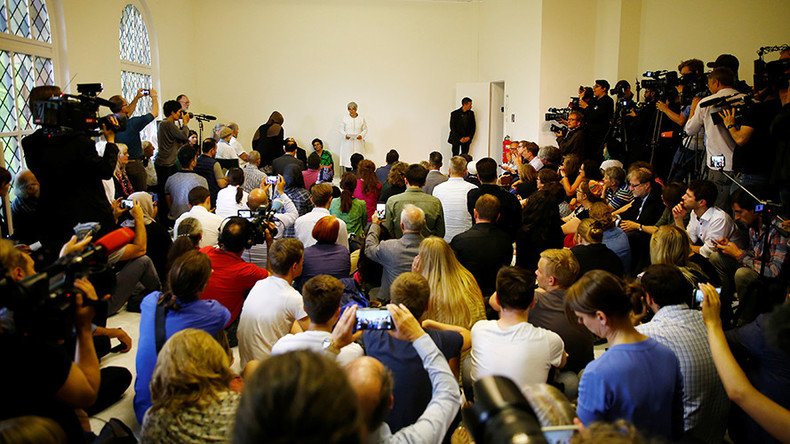 The Muslim feminist behind Berlin's first liberal mosque is scouting locations for a liberal mosque in the UK in what she describes as part of a revolution in Islam.
The proposed UK mosque would allow female imams and let men and women pray together, and will be open to LGBT members of the Muslim community. All sects of Islam will be welcome, from Sunni to Shia and Sufi.
Seyran Ateş, a Turkish-born German lawyer, hopes to open similar mosques all around Europe. Ates received death threats and fatwas were issued after the Berlin mosque opened in June.
"I may be the face of the liberal mosque,"she told the Guardian, "But I alone am not the mosque. We have millions of supporters all over the world."
Ates has had police protection since 2006 and has had 24-hour protection since a backlash over the Berlin mosque.
"Liberal and secular Muslims are squeezed out by radical Islam, so they decide to be silent," Ates said. "It's not so easy for liberal Muslims to be 'out,' It's like being homosexual. They are tarnished as the 'enemy of Islam.'"
Ates originally said women wearing niqabs and burqas were not allowed in the Berlin mosque, but since has altered the rule so women must show their faces to one of the female mosque leaders but can leave their head covering on.
While the Berlin mosque was full when it opened, the threats led to a fall in attendance.
Ates said there was a need for liberal mosques in the UK as Sharia courts are allowed to operate. "Sharia is a war against women's rights, nothing else," she told the Guardian. "The UK has helped Islamists to bring women under Islamic Sharia law and its patriarchal structures."
You can share this story on social media: