Grave robbers targeted Princess Diana's burial site 4 times, brother reveals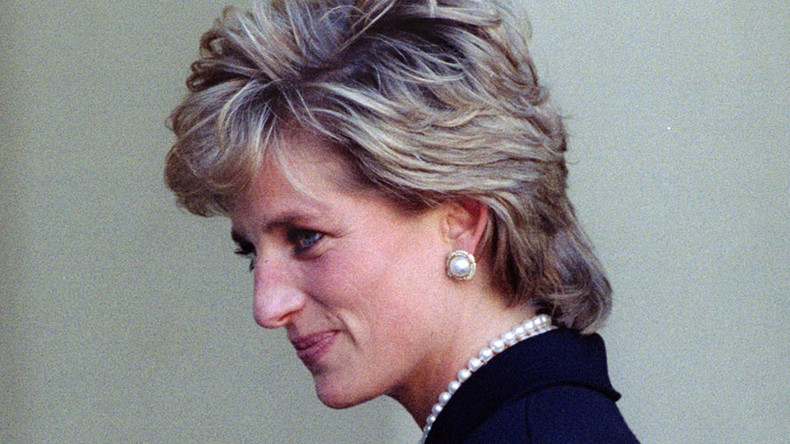 People have been trying to steal from or dig up Princess Diana's grave, with four attempts being made over the last 20 years, her brother has revealed.
Earl Spencer said the decision to bury Diana on an island at Althorp, the Spencer family estate, rather than in the family tomb, was to protect her privacy. He added that the spot was the "safest" place for her, saying "we've had four attempted break-ins towards her body in the last 20 years."
Speaking to the BBC, he added: "I'm very glad we've seen them all off … there are some odd people out there."
Earl Spencer did not suggest motives for those trying to break in.
It is possible some break-ins may have been by fans trying to investigate conspiracy theories that Diana was not actually buried on the island in the lake in the grounds of Althorp in Northamptonshire.
There have been suggestions, none backed by hard evidence, that Diana was actually buried at a secret location or cremated with her ashes interred in the family chapel at the church of St Mary the Virgin with St John in the nearby village of Great Brington.
Earl Spencer has also claimed he was "lied to" about Prince William and Prince Harry wanting to walk behind their mother's coffin during her funeral procession. William, now the Duke of Cambridge, was 15 and Harry 12 when their mother was killed in a car crash in Paris in 1997.
"I had been a passionate advocate for William and Harry not to have to walk behind their mother's body. I thought it was a bizarre and cruel thing for them to be asked to do.
"I was liaising with some courtier at Buckingham Palace and he mentioned it, and I went, 'Of course they are not going to do that,' and he said, 'Well, it's been decided.'"
He said he was "lied to" and told "they wanted to do it, which of course they didn't."
Prince Harry told Newsweek in June how harrowing the experience of walking behind his mother's coffin had been, and how he thought no child should have been asked to do it.
"My mother had just died, and I had to walk a long way behind her coffin, surrounded by thousands of people watching me while millions more did on television," he said.
"I don't think any child should be asked to do that, under any circumstances. I don't think it would happen today."
Earl Spencer, who also walked behind the coffin, said the emotion was "pulsing" through them.
"The feeling, the sort of absolute crashing tidal wave of grief coming at you as you went down this sort of tunnel of deep emotion, it was really harrowing and I still have nightmares about it now.
"So there was this inner turmoil of thinking, 'My God this is ghastly,' but then the point of thinking these two boys are doing this and it must be a million times worse for them."
Earl Spencer went on to criticize the behavior of the paparazzi and the tabloids in Diana's final years.
"I remember she told me about one man who promised to hound her until the day she died and he would urinate on her grave.
"So she was dealing with a very dark side of the media."