Man arrested after 25-hr hostage stand-off in Manchester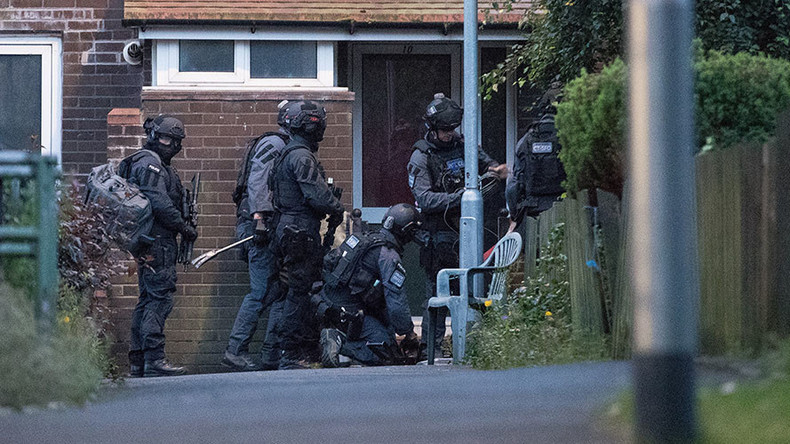 A tense stand-off between police and an alleged gunman who was holding a mother of two hostage inside her Manchester home has ended after 25 hours.
Dozens of armed officers surrounded the house in Pemberton Way in Oldham, Greater Manchester, after they were called in the early hours of Tuesday morning.
More than 40 homes were evacuated "as a precaution." Gas supplies to nearby houses were switched off amid fears of an explosion after claims the suspect had deliberately cut a pipe.
Police managed to negotiate the release of the woman's two children, one aged six, the other just eight months old, earlier in the stand-off, but she remained inside the house.
Just before 5am local time on Wednesday morning police entered the property and escorted the woman, thought to be aged 27, out of the building unharmed.
A negotiator could be heard shouting "all we want is to get you and (the woman) out of there safely."
A 30-year-old man, thought to be her partner, was arrested on suspicion of making threats to kill and false imprisonment.
It has emerged that police were called to the house two hours before the stand-off began.
"Police received a report of a domestic violence incident on Pemberton Way shortly before 1am … Officers attended the property and the incident was resolved, after a man had left the property."
It is understood that a neighbor had dialled 999 after they heard shouting.
Greater Manchester Police chief superintendent John O'Hare said: "We would like to thank the local community, in particular those who have had to leave their homes whilst we worked to resolve this situation.
"Thankfully the hostage situation was safely resolved and the woman was brought to safety and the man arrested."