Gunman posts Facebook threat before taking girlfriend hostage in Manchester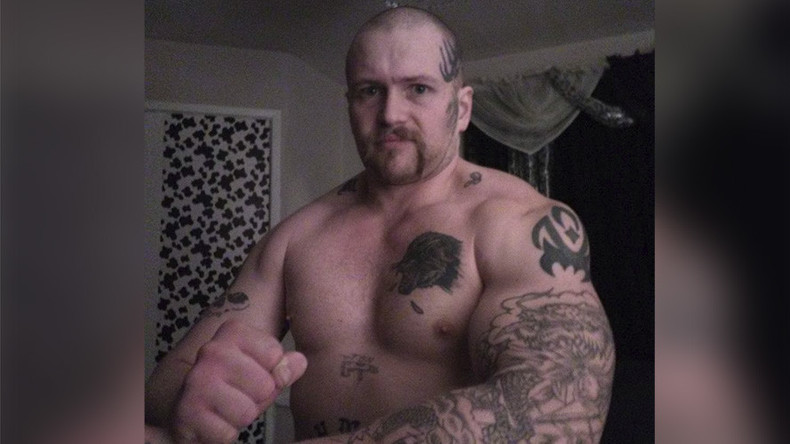 An armed man believed to have cut the gas pipe to the house where he has been holding his girlfriend hostage for more than 12 hours wrote a chilling message on Facebook just hours before barricading himself inside the property.
The suspect, named by Manchester Evening News as Marc Schofield, is reported to be holding his partner Lisa Hurley hostage inside the address in Pemberton Way in Oldham, Greater Manchester.
Officers have been at the scene since about 3:15am local time. The National Grid has joined armed police and the fire service on the scene this afternoon amid fears a gas pipe was deliberately cut.
Up to 200 homes have been evacuated in the area "as a precaution," police say.
Two young children, aged one and six, were also in the house when police were called, but are now safely out of the property.
Writing on one of his Facebook pages, Schofield said on Monday:
"Might scare you this… but I'm going to watch you sleep and then kill you ;D not even jokin hahaha."
Hurley and Schofield are understood to be in a relationship. Just two days ago, Schofield shared a photograph of her where he wrote "breathtaking," and in the comments joked she was "borderline rapable [sic]."
On his Facebook page, Schofield describes himself as a "mercenary" and a "soldier of fortune."
One of his "featured" photos is what appears to be a wanted poster that he shared in January with the caption: "I keep this to remind me the s*** I left behind me."
Ten hours before the siege began, he wrote on Facebook: "Truth comes out. F*** you all."
Speaking from the scene, Chief Superintendent Neil Evans from Greater Manchester Police said: "We were called to reports of a man breaking into a property armed with a handgun.
"Officers attended and very quickly withdrew when they were faced with a man with a handgun.
"At that time he was holding three people against their will - a female and two children. We managed, through trained negotiators, to establish contact with the man very early on.
"We remain in contact with him now. I'm pleased to say that, within an hour, the one-year-old child was released, and at around 6am this morning the six-year-old child was released. They are in the care of other family members."
Hurley's brother, Rick, told the Daily Mail: "We're all just hoping she gets out safely. It's terrifying for us.
"They've been seeing each other for the last 12 months or so, against our family's wishes really.
"There's not an awful lot we can do right now. The police have just told us to keep away.
"Lisa is a dedicated mum. Her children are her world," he added.
Police are warning people to stay away from the area while they deal with the ongoing situation. A large cordon remains in place.