Two 'honor killing' suspects charged after teen found dead in fridge
Two men have been charged in connection with the alleged honor killing of a teenage girl whose stuffed body was found in a fridge in a south London property.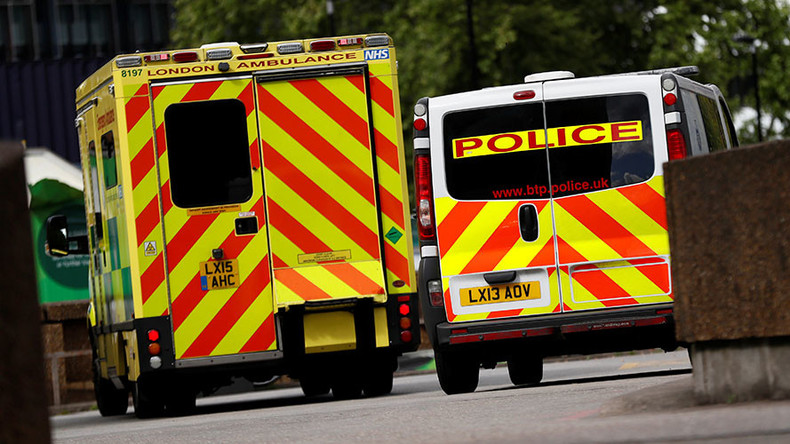 On Wednesday evening, authorities discovered a body of a 19-year-old girl in a £1.5million property in Kingston-on-Thames. According to initial reports, the corpse had been found inside a fridge.
Investigators believe the victim was kidnapped along with another woman described as being in her 20s, but who managed to escape her captors after being slashed across the throat. She remains in hospital in a serious but stable condition.
Immediately following the murder, the Metropolitan police detained three suspects – two men and a woman – in connection with the killing. While the 29-year-old female has been released, police charged both male suspects.
The 33-year-old man was "charged with the murder, rape and kidnap of a 19-year-old woman," police said. "He is further charged with the rape, attempted murder and kidnap of a second victim, a woman aged in her 20s."
The second suspect in the case was "charged with the kidnap of both the 19-year-old woman and the woman aged in her 20s."
Both men, who have not been named, are scheduled to appear at the Wimbledon Magistrates Court Monday.
Earlier, media reports indicated that the perpetrators were believed to be the uncle of the 19-year-old and the step-father of the other victim. Neighbors also told local news outlets that the crime could have been an honor killing.
That has not yet been officially confirmed.
Police earlier noted that both kidnapped females knew their kidnappers who subjected them to the violent attack.
Police have also dismissed reports that the teenage victim had been "chopped up," saying the woman was discovered "intact," the Daily Mail reported.
A formal identification of the body has not yet taken place, but the post-mortem examination Friday confirmed an incised wound to the neck as the cause of death.
Police have identified the deceased and have informed her next of kin. They have yet to release her name.
You can share this story on social media: