RAF smuggled Christmas trees into Saudi Arabia despite religious ban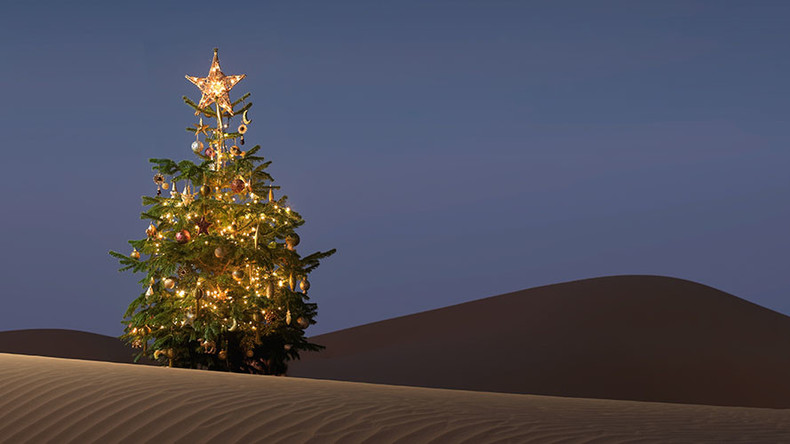 The Royal Air Force (RAF) transported Christmas trees into Saudi Arabia ahead of the First Gulf War despite a strict religious prohibition, newly released documents show.
The illicit import contravened Islamic law in the Gulf theocracy, where the trees are seen as religious symbols. Yet UK officials in Riyadh signed off on the move, as long as it was done discreetly.
A cable released from the 1990-1991 period reveals how officials advised the trees could only be placed in areas off-limits to locals.
"The religious police here regard these trees, however misguidedly, as a religious symbol and try each year to impede commercial importation, though some do slip through the net," the cable said.
The cable also appears to hint the imports may have been permitted by the ruling regime.
The document said that although there was a risk of "occasional but containable local offence to the Islamic puritans who form the core of Saudi society, [it] is nonetheless in line with our understanding with Prince Khalid."
The document also show that Conservative Prime Minister Margaret Thatcher fought hard to keep "scurrilous" news about the regime out of the UK-based Arab press because Britain was negotiating lucrative arms deals at the time.
Prince Bandar bin Sultan, the Saudi ambassador to the US at the time, asked Thatcher to intervene as press criticism was causing "very serious offence to royal families in Saudi Arabia and the Gulf."
In the last two years, the UK has licensed the sales of £3 billion (US$3.86 billion) worth of arms to the Saudi government despite the regime's ongoing bombing of neighboring Yemen.
The UN says 17 million people in Yemen are at imminent risk of famine, while dwindling medical supplies and a lack of trained medical personnel have led to epidemics.