London postman who joined ISIS charged with involvement in Syria massacre
Published time: 20 Jul, 2017 10:29
Edited time: 21 Jul, 2017 08:10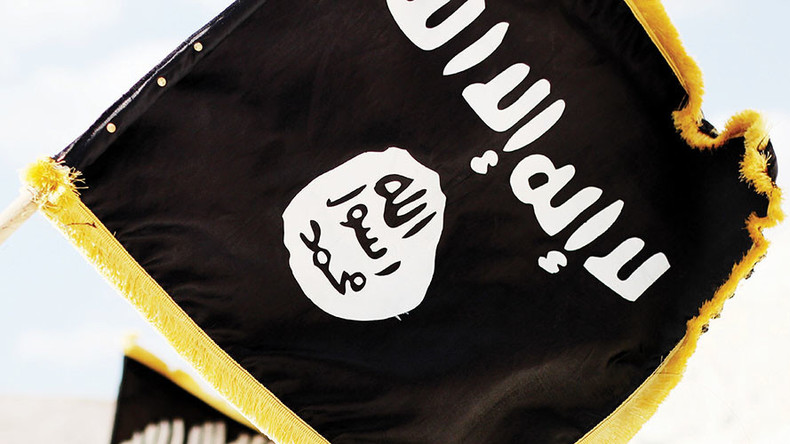 A former London postman who joined Islamic State (IS, formerly ISIS/ISIL) has been charged with involvement in a mass execution in Syria.
Harry Sarfo, who is already serving three years in a German prison for terrorism offenses, has previously denied killing anyone during his three months with the terrorist group and was not accused of murder until footage of the massacre emerged last year.
Sarfo, 28, can be seen in the footage with other jihadists herding six captives wearing combat fatigues with their hands bound into a market square in Palmyra ahead of the public execution.
The federal public prosecutor's office said Sarfo has been charged with six counts of murder and violating human rights law at a specialist state security court in Hamburg.
"In mid-June 2015 the so-called Islamic State had six prisoners executed on Palmyra's market square," a spokesperson told the Independent.
"Sarfo belonged to the six-member squad that carried out the execution and was armed with a pistol.
"Together with the other members of his group, he guarded prisoners and prevented them from escaping."
Prosecutors said Sarfo led one of the captives to the middle of the street, where they were shot, adding: "During the shooting, he stopped at the side of the road so as not to be hit by a bullet himself.
"From there, he took aim and fired at the bodies lying on the ground."
It is unclear whether Sarfo's bullets hit the bodies, or whether the captives were already dead.
German prosecutors say five of those killed were members of the Syrian Army, while the sixth was a Sunni preacher condemned by IS, which itself claims to represent Sunni Muslims.
The footage, obtained by the Washington Post, shows Sarfo alongside Austrian IS fighter Mohamed Mahmoud and German militant Yamin Abou-Zand. He had already appeared in a propaganda video that showed the pair shooting Syrian captives dead in the ancient ruins of Palmyra, while calling on IS supporters to travel to militant-held territories or "kill infidels wherever you find them" in Europe.
Sarfo has previously denied fighting for the terrorist group during his three months in the "caliphate."
Speaking to the Independent in January 2016, he failed to mention his own involvement in the Palmyra execution, saying his worst memory of Syria was the "execution of six men shot in the head by Kalashnikovs." He identified it as one of the events that drove him to flee the terrorist group's "barbarity."
Since being jailed he has spoken out against IS ideology and said he wants to work with young men and women at risk of radicalization.
Born to Ghanaian parents in the northern German city of Bremen, Sarfo converted to Islam after moving to London as a teenager.
He became radicalized while in a German prison for taking part in a robbery and claims to have traveled to Syria in April 2015 to join IS.
He was arrested when he left the caliphate and tried to return to Europe. In August, he told authorities the terrorist group had sent him away from Syria and back to Germany, telling him they wanted him to be a part of a wave of attacks across Europe.