Arms giant Lockheed Martin makes a killing on UK warplane repairs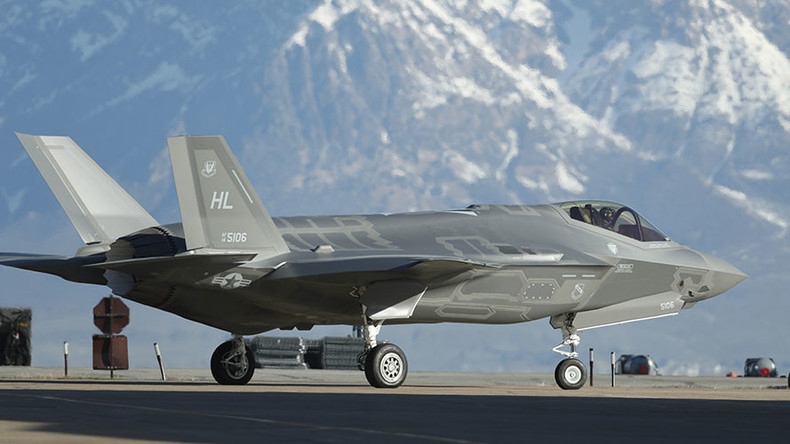 Global weapons manufacturer Lockheed Martin recorded a £69 million profit spike over a three-month period due to a deal struck with the UK government to provide ongoing maintenance on the controversial F-35 fighter jet program.
The news comes after the F-35 deal was again hit with controversy over a catalogue of issues with everything from overheating bomb bays through to cyber vulnerabilities.
Read more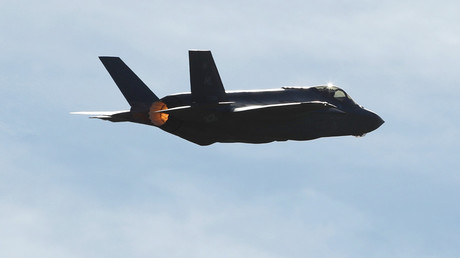 The £1 trillion fighter project, which is the most expensive weapons program ever undertaken, has so far seen the arms manufacturer rake in $525 million in contracts that include "sustainment activities" for the 12 nations buying the jets.
Bruce Tanner, the firm's chief financial officer, said profits would likely continue to increase as the F-35 project started to deliver.
"You're seeing tremendous growth potential in both production and sustainment for the F-35 program," he told the Times.
On Monday, the same newspaper quoted an aviation analyst who warned that the jets, 138 of which are bound for the Royal Navy and Royal Air Force, have serious performance issues in virtually every key area.
According to aviation expert Pierre Sprey, the aircraft are beset by an "unbelievably abnormal" number of issues.
These include on-board computers which may be vulnerable to cyberattacks, and issues with interoperability between the planes and the ships they coordinate with.
"Maneuverability is appallingly bad. It has terrific problems trying to fly fast at low altitude. It overheats, and when you detect the overheating, you have to open the bomb bay doors to cool the missiles that are inside," Sprey said.
On Tuesday the chairman of the Defence Select Committee Julian Lewis pledged to hold an extra hearing about the F-35 deal as part of a planned inquiry which is set to take evidence on military equipment acquisition.