Police helicopter filmed couple 'brazenly' having sex on patio, court hears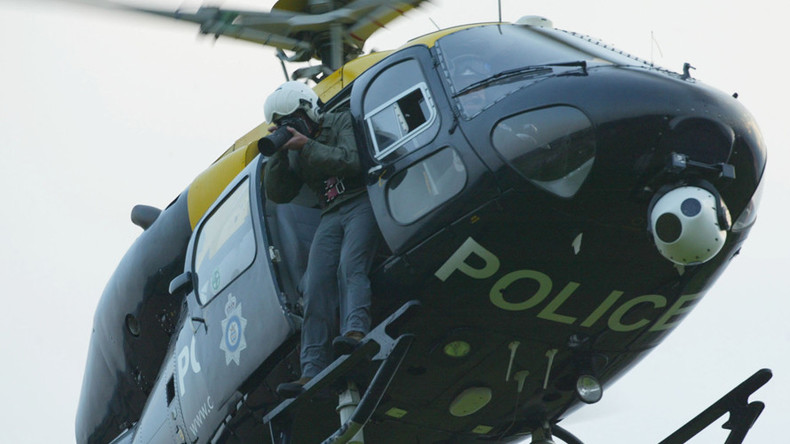 A police crew made inappropriate use of a helicopter as it filmed a couple "brazenly" having sex in their garden, a court has heard.
The crew from South Yorkshire police are on trial at Sheffield Crown Court for taking an eight-minute video featuring a naked woman engaging in sexual acts with a man wearing only a Manchester United football shirt.
Read more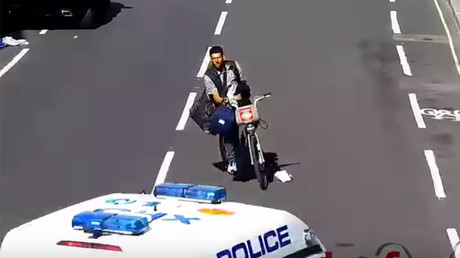 They are also accused of filming individuals sunbathing naked and nudists in campsites.
Richard Wright QC, prosecuting, told the jury that besides a great waste of police resources, the crew's acts greatly breached the people's right to privacy, and did so for their own amusement, at the least, and their own sexual gratification at worst.
"They used the unique viewing position afforded to them, together with the powerful video camera with which the helicopter is equipped, to video members of the public engaged in private activities in a gross violation of their privacy," he was reported as saying in the Telegraph.
The defendants include Matthew Lucas, 42, Lee Walls, 47, Matthew Loosemore, 45, and Malcolm Reeves, 64, who all deny misconduct in a public office, as well as former police officer Adrian Pogmore, 50, of Whiston in Rotherham, who instead admitted five charges of misconduct in public office.
Wright claimed the couple were friends of Pogmore, suggesting they were aware of being filmed and actually "relished" putting on an act for the "sex-obsessed air observer."
"The reason that this couple are so happy to be recorded engaging in sexual intercourse is that they are friends of Mr Pogmore and shared his sexual interest in the swinging scene," the prosecutor told the jury.
"It was clearly, therefore, no coincidence that the helicopter orbits around their garden while they brazenly put on a show."
Read more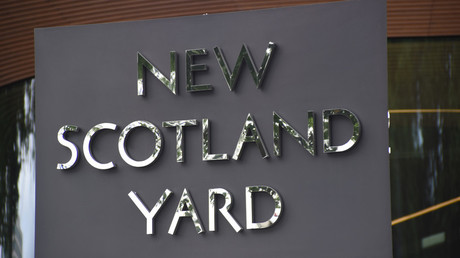 Wright said the officers' activities go against police duty and said: "You may hope that the police helicopter is chasing down criminals and keeping the community safe.
"You may never imagine that in fact it is being used to film a pair of swingers in the throes of sexual passion for the entertainment of the crew."
The incident of the couple engaging in sexual intercourse in their garden occurred on July 28, 2008. Earlier on the same day, the crew used the helicopter to film a naked couple sitting next to a caravan in a naturist campsite in South Yorkshire.
Wright argued that while naturists are aware they will be seen naked by fellow naturists, they do not "expect to be monitored by the crew of the police helicopter."
The trial started on Tuesday and is set to last for the next three weeks.