Royal privilege? Princess Eugenie given university place despite low grades, claims lecturer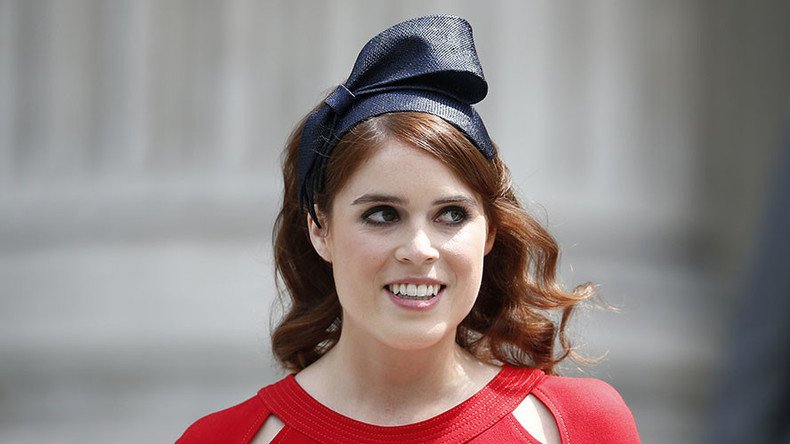 The Queen's granddaughter, Princess Eugenie, was offered a place at Newcastle University thanks to her royal status rather than her academic abilities, it has been claimed.
The princess applied for a BA in English literature at Newcastle in 2009, but was rejected as her application was deemed "not good enough."
According to senior history lecturer Martin Farr, the university was "horrified" when it discovered the Duke and Duchess of York's daughter had been rejected, and immediately offered her a place on an alternative course.
"We had at Newcastle University one of the Queen's granddaughters, Princess Eugenie," Farr said during the annual convention of anti-monarchist campaign group Republic, according to the Daily Mail.
"And a friend of mine who is Italian was the admissions officer for BA English literature and received one application for the undergraduate degree that was not good enough and so discarded it."
When the university realized who the applicant was, it changed its tune, said Farr. He accused the institution of offering Eugenie a place or purely PR purposes.
The admissions officer had failed to recognize that "Princess Eugenie of York from Sandringham may have had more significance for the institution than another applicant," he said.
Eugenie graduated from the university in 2012 after achieving a 2:1 on her BA degree in English Literature, History of Art and Politics.
A university spokeswoman said the institution did not comment on individual cases.
"If an applicant does not have the actual or predicted grades to meet the requirements for a particular program, it is common practice for them to be considered for alternative programs," she said, the Times reported.
"Dr. Farr was not involved in the admissions process that took place at that time and he would have no knowledge or insight into any of the decisions."
Farr also claimed the princess' attendance had turned many fellow students against the Crown because of the preferential treatment she apparently enjoyed.
"So we had Eugenie parading around campus for the next three years. It's struck me over the next three years that we had more people turning into republicans because they were barged out of bars and clubs – they realized how much further down the pecking order they were than someone like Eugenie," he said, according to the Daily Mail.
"She was used by the university for publicity and even a tenuous link like that is worth burnishing."
After graduating, the Princess – now 27 and eighth in line for the throne – went to New York to work for auction house Paddle8 before moving back to the UK two years ago to take up the job of associate director for contemporary art gallery Hauser & Wirth in London.
It is the second time in just a few months the princess has faced criticism. In May, she was accused of being lazy after reportedly taking 25 days off work in the first 10 weeks of her employment.
You can share this story on social media: