Tony Blair admits Jeremy Corbyn could be Britain's next PM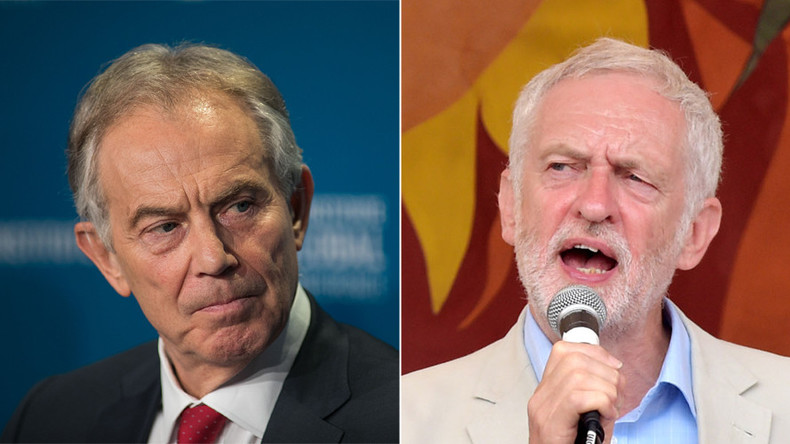 Former Labour Prime Minister Tony Blair has now conceded it is possible Jeremy Corbyn could lead the party to victory and become Britain's next leader.
Blair fell short of endorsing Corbyn ahead of the June 8 general election, making known his hostility to the party's leftward turn.
However, in view of recent political events, such as the election of Donald Trump, the Brexit vote, and Corbyn's shock election success, stripping the Tories of their majority in the House of Commons, Blair has now admitted there is a chance the current Labour leader could take office.
"I accept now what if you'd asked me a year ago I'd have said is impossible, I accept is possible. You have to say in today's world now, there's been so many political upsets it's possible Jeremy Corbyn could become prime minister and Labour could win on that program," Blair told BBC Newsnight editor Ian Katz.
Blair, who led Labour for 13 years and was elected into Downing Street three times, said he is yet to get to grips with the new political reality.
"For most of my political life I've been saying: 'I think this is the right way to go, and what's more it's the only way to win an election.'
"I have to qualify that now. I have to say 'No – I think it's possible you end up with Jeremy Corbyn as prime minister.'"
However, the author of the New Labour phenomenon says he remains opposed to the party's socialist revival, insisting a fight from the political center would be a "surer route to power."
He rejects the "wisdom" of "delivering frankly an unreconstructed far-Left program."
Blair's remarks follow an article he wrote for his own political institute, the Tony Blair Institute for Global Change, in which he claimed Brexit, followed by a Corbyn-led government, would spell disaster.
"If a rightwing populist punch in the form of Brexit was followed by a leftwing populist punch in the form of unreconstructed hard-left economics, Britain would hit the canvas, flat on our back and be out for a long count," he said.
He added that those who voted Labour did not necessarily vote for Corbyn as the next PM.
"The Corbyn enthusiasm, especially amongst the young, is real, but I would hesitate before saying that all those who voted Labour voted to make him prime minister, or that they supported the body of the program rather than its tone.
"I think they thought that the likelihood was that the Tories would be the government, but were determined to neuter the mandate," he said.