Tony Blair should be prosecuted for Iraq War, high court hears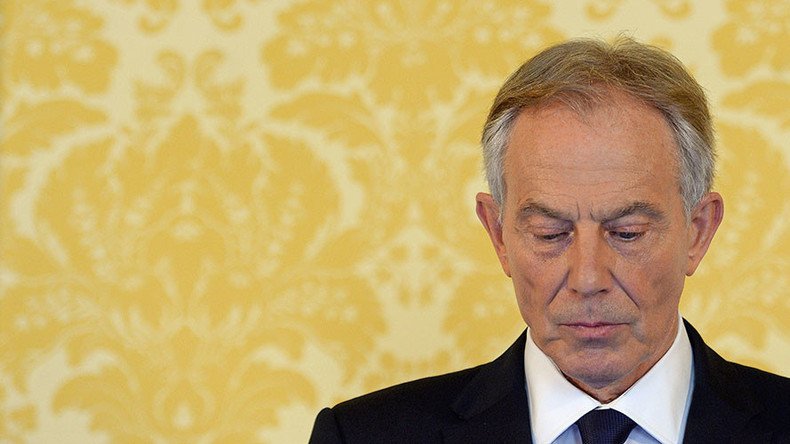 Former Prime Minister Tony Blair should face prosecution for his role in the UK's intervention in the 2003 Iraq invasion, the high court has heard.
The most senior judge in England and Wales, Lord Chief Justice Lord Thomas of Cwmgiedd, has heard a case seeking to overturn an earlier order blocking Blair's prosecution.
Referencing the Chilcot inquiry's findings that the Iraq War was unnecessary, Michael Mansfield QC argued the private prosecution of Blair, along with then-Attorney General Lord Goldsmith and former Foreign Secretary Jack Straw, is now required.
As the 2 million-word Chilcot report concluded, the UK's involvement in Iraq was based on the false pretext that former Iraqi President Saddam Hussein possessed weapons of mass destruction (WMD). The order declaring Blair's immunity against any charges should therefore be overturned, he said.
The order was handed down by Westminster Magistrate's Court in November last year as it heard a request to privately prosecute the former PM.
"Saddam Hussein did not pose an urgent threat to the UK, intelligence reporting about [Iraqi] weapons of mass destruction was presented with unwarranted certainty, that the war was unnecessary and that the UK undermined the authority of the UN Security Council," said Mansfield, summarizing Sir John Chilcot's conclusions.
"Nothing could be more emphatic than these findings. It was an unlawful war."
Mansfield is bringing the case against the former New Labour leader on behalf of Iraqi Army General Abdul-Wahid Shannan ar-Ribat.
Serving Attorney General Jeremy Wright has warned a private trial of Blair could "involve details being disclosed under the Official Secrets Act."
The attorney general also said Blair cannot be prosecuted for "aggression" as such a charge only exists in international law, not British law.
Mansfield, however, argues the "aggression" offence was effectively assimilated into British law when UK prosecutors accepted its use in the Nuremberg trials at the end of World War II.
The High Court has decided to allow a further week before making a decision on the case to allow for Ribat's lawyers to make any additional submissions.
If it decides not to dismiss the appeal, the case will be sent to the Supreme Court.
In August, families of the British soldiers killed in the Iraq War crowd-funded £150,000 (US$194,000) to bring a case for Blair's prosecution.
The cash was put toward a forensic analysis of the Chilcot report which sought to discover whether a case could be brought against Blair and other senior officials "who might have acted unlawfully or in excess of their powers."
The Iraq War caused the deaths of 176 British servicemen and women, and cost the UK economy an estimated £9.6 billion. It is widely held to have caused the bloody sectarian conflict that brought about the rise of Islamic State (IS, formerly ISIS/ISIL).
You can share this story on social media: