No more Mr. Nice Guy? Jeremy Corbyn sacks 3 frontbench rebels over single market vote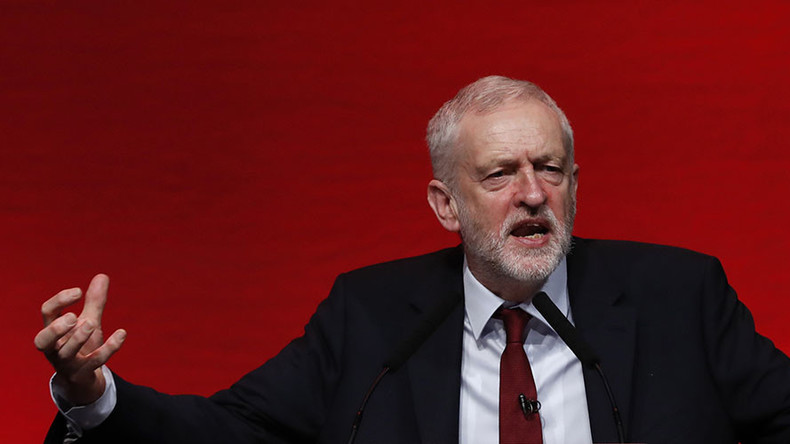 Three Labour frontbenchers have been sacked for defying their leader Jeremy Corbyn's call to abstain from voting on an amendment for the UK to stay in the single market after Brexit.
Shadow ministers Andy Slaughter, Ruth Cadbury, and Catherine West were three of 49 MPs who voted for the amendment to the Queen's Speech brought by Labour MP Chuka Umunna.
It called for the government not to leave the EU without a deal, to guarantee a parliamentary vote on the final outcome of negotiations, to set in place transitional arrangements, and to "set out proposals to remain within the customs union and single market."
As I said to constituents during the election,I'll keep fighting to keep us in the Single Market and Customs Union -the best deal for the UK

— Chuka Umunna (@ChukaUmunna) June 29, 2017
Corbyn had imposed a three-line whip ordering his MPs to abstain because, although Labour policy chimes with most of the sentiment, the party does not support the bid to keep full membership of the single market.
Cadbury said she was aware that as she was breaking the Whip she could not retain her frontbench role.
"I had no doubt that I had to support the amendment moved by Labour colleagues with cross-party support," she told the BBC.
"The amendment ruled out withdrawing from the EU without a deal, sought a parliamentary vote on the final negotiations, and proposed remaining in the customs union and single market.
"Only then can we protect jobs, trade and certainty for business, as well as protecting the rights of EU citizens, with reciprocal rights for UK citizens."
A fourth backbencher, Shadow Transport Minister Daniel Zeichner, quit voluntarily before the vote, saying he had to back the position on principle.
In a statement, he said he was resigning with "great regret" but added: "My position on Europe has always been clear. I am a passionate European and a straight-forward politician."
I'm a passionate pro-European & straight-forward politician so I've taken hard decision to resign as shadow minister to back Single Market.

— Daniel Zeichner (@DanielZeichner) June 29, 2017
Shadow ministers Rupa Huq and Gareth Thomas also voted against the whip, but have not resigned or been fired.
Although the Liberal Democrats, Scottish National Party (SNP), Plaid Cymru, Independent MP Sylvia Hermon, and Green MP Caroline Lucas joined the Labour rebels, Umunna's amendment was defeated by 101 votes to 323.
Read more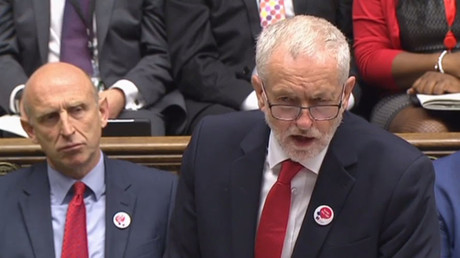 Corbyn's deputy Tom Watson said he was disappointed with Umunna for trying to "divide" Labour MPs with the vote.
"I just felt that given we'd come out of the general election with such an unexpected result, and there's a real euphoria, to try and divide Labour MPs a week and a half in was a little disappointing.
"But, you know, we're still buzzing, we still want to hold the government to account. We'll get over it and move on."
The government has indicated it intends to continue pushing for a "hard Brexit" – meaning the UK will leave the single market and customs union in exchange for ending freedom of movement – even though the ruling party lost its majority on June 8.
Meanwhile, it has been revealed that up six peers have been "punished" for how they voted on Article 50 earlier in the year.
Tory backbencher Lord Cormack said he was sacked from a select committee for opposing the government.
"I have just been sacked from the home affairs sub-committee of the EU committee because I had the temerity to vote for a couple of amendments when we debated the Article 50 Bill. That is not the spirit of leadership that we require from our government at a time like this," he told peers.
This was met by cries of "Oh!" by lords, according to the Times.
"If I am further punished for that, so be it, because what we have to do in this house is speak without fear or favor and debate the great issues," he added.