Controversial judge accused of 'social cleansing' to lead Grenfell Tower inquiry
Published time: 29 Jun, 2017 11:05
Edited time: 30 Jun, 2017 08:26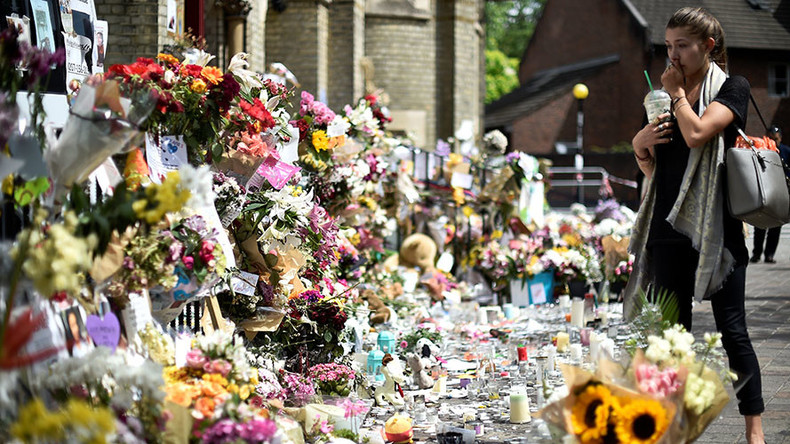 A retired judge who housing activists accuse of "social cleansing" has controversially been appointed to lead the inquiry into the Grenfell Tower blaze that caused the deaths of at least 80 people.
Sir Martin Moore-Bick, who retired in December 2016 after a career spanning five decades as both a lawyer and a judge, was recommended to Downing Street by Lord Thomas of Cwmgiedd, the Lord Chief Justice, over a week ago, and is due to be officially confirmed on Thursday.
Although some have branded the appointment an "excellent choice that will draw universal rounds of applause," it has already sparked controversy among community groups, as Moore-Bick once ruled in favor of a mother-of-five being rehoused by Westminster Council up to 50 miles away in Milton Keynes.
Back in 2014, Moore-Bick, whose most recent post was Lord Justice of Appeal, ruled the rehousing lawful, adding the council had no obligation to explain what other housing was available for claimant Titina Nzolameso.
The woman's lawyers claimed Moore-Bick's ruling set a "terrible precedent for local authorities to engage in social cleansing of the poor on a mass scale." In April 2015, the Supreme Court reversed the ruling, saying the judge had failed to ask "any questions aimed at assessing how practicable it would be for the family to move out of the area."
A judicial source defended Moore-Bick's appointment as head of the Grenfell inquiry.
"He is courteous, measured, and he will be empathetic without being mawkish," the source told the Times.
"He is no one's pushover. He has no self-regard — it is not about him. You might say he is the perfect tribunal judge."
Moore-Bick is also known for being part of a Court of Appeal that overturned a ruling last year allowing four Syrian refugees to arrive in the UK from the Calais 'Jungle' camp.
He is also known for placing public interest above human rights law as he ruled for a foreign criminal to be deported back to China after tying up and robbing two women in their flat.
The man had used Article 8 of the European Convention on Human Rights to argue against being deported as he sought instead to stay in the UK with his children.
The delay in announcing Moore-Bick's appointment suggests Prime Minister Theresa May is being particularly cautious after her record of selecting a candidate for the public inquiry into child sex abuse, which is now on its fourth chairman.
Leading barrister Michael Mansfield QC, who met victims of the North Kensington fire, said it is "unbelievable that lessons are not learned" from mistakes made in the child sex abuse inquiry.
In that instance, the government "did not consult with the families and the survivors" and "the same thing seems to have happened all over again," he said.
Theresa May, however, stressed that the delay in appointing someone for the Grenfell inquiry was down to her wanting families of the victims to be involved in the process.
"The process is that the Lord Chief Justice recommends the name of a judge," May said on Wednesday.
"We want to ensure that as the process goes forward for that inquiry, the survivors and the families concerned are involved."