Passengers left in dark as Edinburgh Airport hit with power cut (VIDEOS)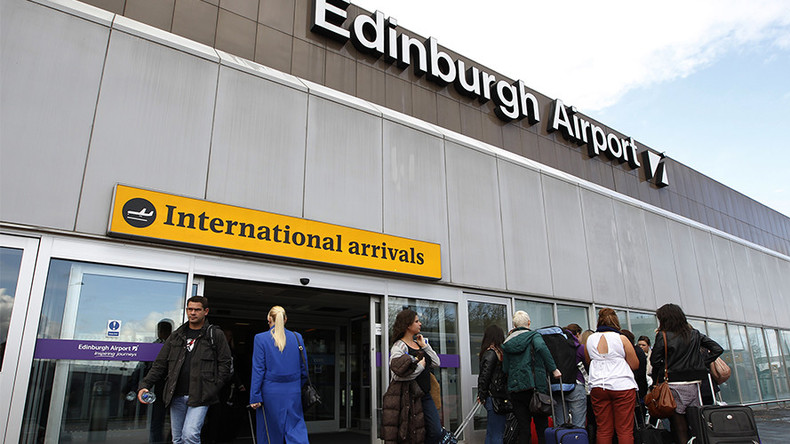 Edinburgh Airport experienced a power outage on Wednesday morning which disrupted flights and computer systems, and left delayed passengers waiting in the security hall in near darkness.
It is understood the electricity failed just before 9am local time.
The airport said flights had been disrupted and it is not possible to provide the usual check-in facilities.
Emergency lighting is now in operation but it is understood that the tannoy system is down and as a result, no announcements have been made. According to the Scotsman, bus services are unable to access the airport and the toilets are out of action "for safety reasons."
Edinburgh Airport tweeted: "We're currently experiencing a power outage. The safety & security of our passengers is our priority."
Passengers at the airport have taken to social media to report long days at security. A video posted by one traveler shows the security hall in near-total darkness.
"Standing in the dark at Edinburgh Airport. Total power failure, queues growing and no information," one traveler tweeted.
Those planning to fly later on Wednesday morning are being advised to come to the terminal building as usual but it is not known what caused the failure and how long restoring power will take.