Will Theresa May impose ID cards on everyone 'by the backdoor' after EU migrants deal?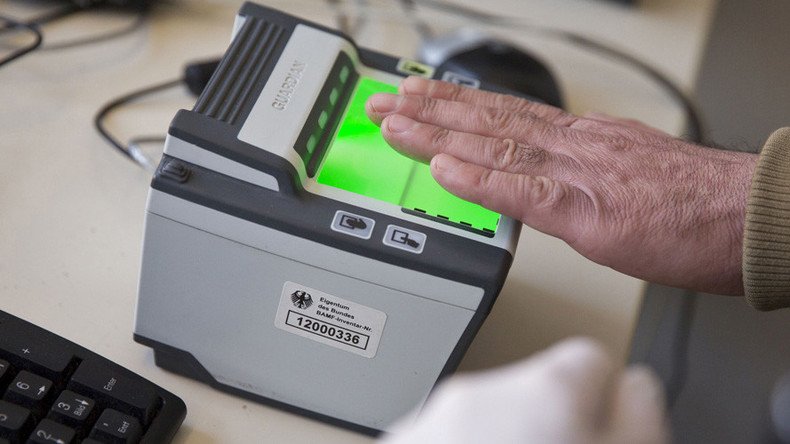 Three million EU citizens residing in the UK may be forced to carry an ID card to access basic rights under Prime Minister Theresa May's Brexit plans. However, there are now fears the policy will lead to such measures being imposed on all British citizens.
The government's offer for EU migrants to stay in the UK post-Brexit means they must apply to be added to the "settled status" register in order to be granted "indefinite leave to remain."
However, the offer includes plans to impose identity cards on EU migrants so they may access basic rights, such as health and education.
Liberal Democrat Shadow Home Secretary Ed Davey hit out at the government's plans to collect and store bulk biometric data from EU citizens, and accused it of trying to introduce ID cards for all citizens through the "backdoor."
"The government announcement on EU citizens leaves so much in doubt. From the description it seems as if this is ID cards by the backdoor," Davey said in a statement.
He pointed out the contradictory stance of Brexit Secretary David Davis, who resigned as an MP and as Tory shadow home secretary in 2008 over New Labour's counter terrorism policies, which he saw as an assault on civil rights.
"David Davis resigned his seat and caused a by-election because he was disgusted by the assault on civil liberties by the then-Labour government," said Davey.
"What will he do this time round?"
Davis was keen to stress in the House of Commons on Monday evening that the documentation EU citizens would require would be far from amounting to an ID card.
"We are talking about documentation to prove that people have the right to a job and the right to residence, but they will not have to carry that around all the time," the Brexit Secretary said.
"It is not an ID card; it is rather like your birth certificate. It's not an ID card."
He said the documents would aid EU citizens in view of their rights potentially being scaled back once Brexit comes into effect.
"Following the UK's exit from the EU, the Government may wish to introduce controls which limit the ability of EU citizens (and their families) who arrive in the UK after exit to live and work here," the Home Office proposal paper states.
"As such, without a residence document, current residents may find it difficult to access the labor market and services."
Davey said he had written to the Home Office to try and pin down what exactly the proposals mean for EU citizens in the UK and verify whether they are in fact a way of introducing IDs in Britain.
He also asked whether the government had considered the cost of such a scheme and "to explain how an ID card system works when only a small proportion of the population will be required to carry them."
Tony Blair's New Labour had tried to introduce IDs back in 2005, but plans were scrapped after a poll revealed public support for such a scheme had dropped below 50 percent.
Human rights group Liberty has vehemently opposed the introduction of ID cards amid concerns civil liberties would be threatened, as sensitive personal data would not only be collected and retained on a massive scale but also shared with government agencies.
Home Secretary Amber Rudd said in December last year that EU nationals in the UK would need some sort of documentation to stay in the country post-Brexit.
In response, Tom Brake, the Liberal Democrats' foreign affairs spokesman, warned the Home Office would require an extra £100 million a year and 3,000 staff to cope with the workload.
The Home Office, which already processes millions of visas every year, admits the task of dealing with so many residency applications would be challenging.
Meanwhile, people have taken to Twitter to express their opposition to the introduction of IDs for foreign nationals.
One claimed Brexit is assuming the likes of an extremist right-wing coup:
Another cautioned EU migrants would be turning their back on the UK following the restrictions.
Yet another Twitter user blatantly expressed her anger at being ordered around after having been a UK taxpayer for decades.
Nearly 30 years in UK paying Taxes & you telling me which benefits I might be untitled to ? Fuck your ID card https://t.co/5jyAuG8lho

— artist Blandine M (@ArtistBlandine) June 27, 2017
And in an apparent allusion Nazi Germany's persecution of the Jews during WWII, another user said:
You can share this story on social media: