Real Grenfell Tower death toll 'covered up to prevent riots' – Labour MP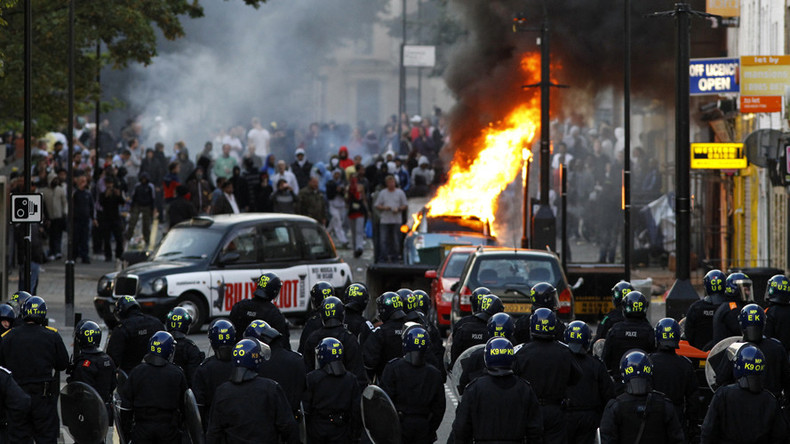 The true number of people killed in the Grenfell Tower disaster may have been covered up because the government feared an outbreak of riots, Labour MP David Lammy claims.
His comments come as residents of the tower block wrote to UK Prime Minister Theresa May to demand justice and make sure the investigation into the blaze leaves "no stone unturned."
Lammy, the MP for Tottenham, questioned the official figure of 79 people who are presumed dead. Police have now formally identified 18 victims of the fire and 61 people missing. It is feared the number could rise dramatically.
He admitted he had "no idea" if the number was being covered up but was "sympathetic" to the theory.
"What people say is that if you put the numbers out early, there could be civil unrest," he told BBC Newsnight.
Asked if he thought the death toll had not been released because of the potential for civil unrest, he said: "The truth is the media cycle is now beginning to move on to other things, that's the truth.
"And so what people say is that in two weeks, three weeks' time, if you start to reveal the numbers, things have moved on."
Lammy added that there was a "gap" between what residents said they had seen and what the official figures showed.
"In one flat alone, people say there were up to 40 people gathering, because they gathered in the flat, it was Ramadan."
Lammy has called on May and the Metropolitan Police to seize all relevant documents to prevent the possibility of organizations avoiding responsibility.
"When you have tragedies of this kind that could have been prevented, we know from Hillsborough and other affairs in our national life that governments, local authorities, big corporations, companies, the contractors – they cover their backs. That's why I raised issues around the documentation."
The government has rejected suggestions of a cover-up. Defense Secretary Michael Fallon told Sky News the government is keen to publish information as soon as it gets it.
"Nobody is hiding anything, but it is very hard, sadly, for the recovery operation when they are dealing with bodies that have been completely destroyed by fire, that may not be complete.
"Secondly, nobody knows exactly how many people were sleeping in that particular tower that particular night."
Fallon added: "We want to get this out into the open, find out exactly how it happened, and make sure - above all - that it never ever happens again."
His comments came as the government announced that 95 buildings have failed safety tests introduced since the fire - a 100 percent failure rate.
You can share this story on social media: