DUP is milder form of Ku Klux Klan – George Galloway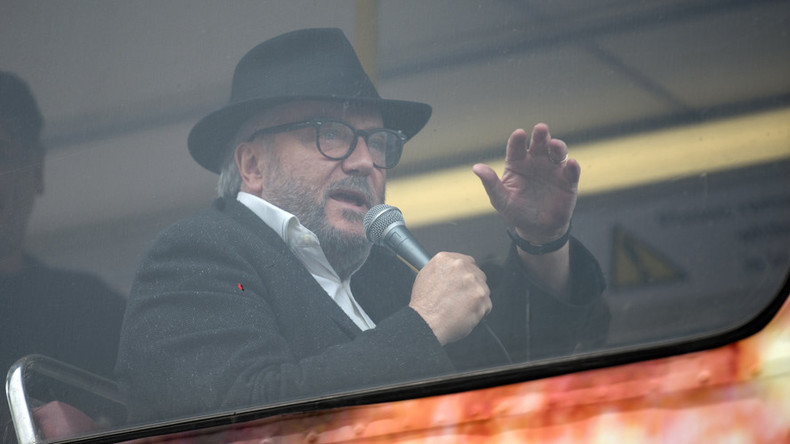 Northern Ireland's hard-right Democratic Unionist Party (DUP) is a "milder form" of the US-based Ku Klux Klan, which once terrorized and murdered black citizens, Respect Party leader George Galloway says.
The former MP was part of a panel discussion on the Tory-DUP confidence and supply arrangement in which the party pledged its ten MPs to the Tories in exchange for over £1 billion pounds worth of spending in Northern Ireland. The deal was finalized on Monday.
The DUP are known for their hard right positions, which include creationism, anti-abortion, and anti-LGBT views, as well as climate change denial.
They also have historical links to pro-British Loyalist paramilitary groups – an irony given the Conservative campaign against Labour leader Jeremy Corbyn, who the party often alleged was an IRA sympathizer and, thus, unsuitable for power.
Talking to American chat show host Larry King on RT, Galloway said the DUP were "extreme loyalists, the kind of people who went to your country and became hillbillies."
Asked how extreme they were, Galloway said: "In the next two weeks you will see how extreme.
"Three thousand wooden pallets were stolen today in Belfast to build bonfires. On those bonfires there will be figures of everyone from the pope to the Irish nationalist leader Gerry Adams.
"Maybe I'll get a dummy this year, I did one year, anyone they hate, anyone from a Roman Catholic background like me could end up on that bonfire," Galloway said, referring to the July 'marching season,' in which Loyalists celebrate the Battle of the Boyne in 1690.
Describing the Protestant Orange Order, which carries out what he called "provocative" marches through Catholic areas, Galloway explained: "They are a kind of Ku Klux Klan, a milder form, maybe, of the Ku Klux Klan and Theresa May is now clinging to power by the tassels of an Orange sash."