EU criminals will be deported from Britain after Brexit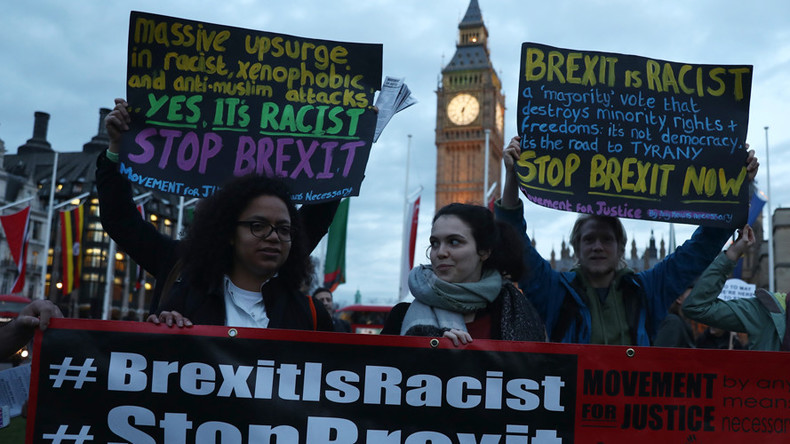 Thousands of European criminals will face deportation from post-Brexit Britain, it has been revealed, as the government presents detailed plans on Monday to grant "settled status" to the 3.3 million EU citizens living in the UK.
Read more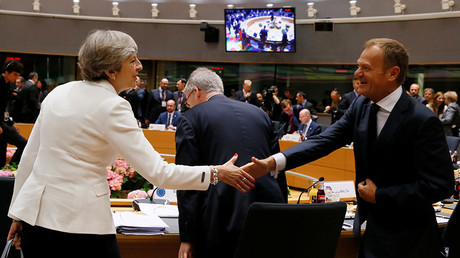 Under UK Prime Minister Theresa May's plan, EU nationals who have been settled in Britain for more than five years could claim the new status, entitling them to the same rights as full British citizens to healthcare, education, welfare, and pensions – as long as Britons in Europe receive an equivalent deal.
Those who have been in the UK for a shorter time would be able to stay until they hit the five-year threshold for settled status. Others who arrive after an unspecified cut-off date will be given a "grace period," expected to be two years.
Separately, ministers also indicated that they would be willing to continue paying the roughly £155 million ($197 million) annual medical bills of Britons who fall ill in the EU after Brexit, and hope to negotiate a reciprocal arrangement for Europeans who need treatment in the UK.
May is expected to say on Monday, however, that "serious and persistent" criminals would be exempted from that assurance. These are likely to include people guilty of violent crimes and sex and drug offences, according to the Times.
The government's post-Brexit immigration regime is also likely to impose tighter curbs on the abilities of convicts from EU countries to enter Britain.
There are thought to be about 13,000 foreign offenders in Britain, including 6,000 who have served sentences and are awaiting deportation. The top two nationalities are Polish and Irish, both EU members.
In the past 10 years, the number of foreign offenders in British prisons has doubled, and stands at more than 14 percent of the prison population.
Read more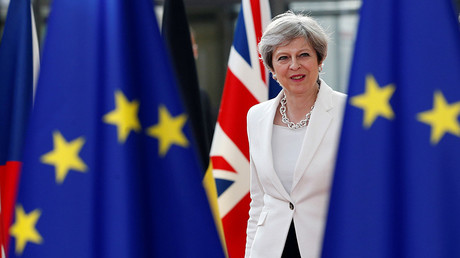 Britain's inability to expel convicted criminals from EU countries has long enraged ministers. Last year, MPs warned that Brussels laws restricting deportation were "undermining confidence in the UK's immigration system," and the issue was pushed by the Leave campaign during the referendum.
Under the current rules, ministers typically attempt to deport EU criminals if they receive a sentence of more than two years. If the criminal has lived in Britain for five years, the government requires "serious grounds" of public security to deport them.
Once Britain has left the bloc, the new rules will require the home secretary to prove only that deporting an EU criminal is "conducive to the public good." However, the Human Rights Act will still mean that the government must consider all foreign criminals' length of residence, age, and family life.
Full details of the government's proposals on EU citizens will be set out in a 15-page document on Monday, after EU leaders reacted dismissively to outlines of the plan revealed by May last week.
European Council President Donald Tusk said the proposal was "below our expectations" and needed more detail. He said the EU wants to secure the "full rights" of all its citizens and British expats on the continent.
The EU will "analyze line by line" the UK's proposals when they are published on Monday, Tusk said.
"My first impression is that the UK's offer is below our expectations and that it risks worsening the situation of citizens," he told reporters.
Joseph Muscat, the prime minister of Malta, who currently holds the rotating presidency of the EU, warned of the dangers of "pitfalls" in which people were "treated differently" depending on when they arrived in the UK.