Westminster says cyber attacks targeted Houses of Parliament
Published time: 24 Jun, 2017 15:26
Edited time: 25 Jun, 2017 10:02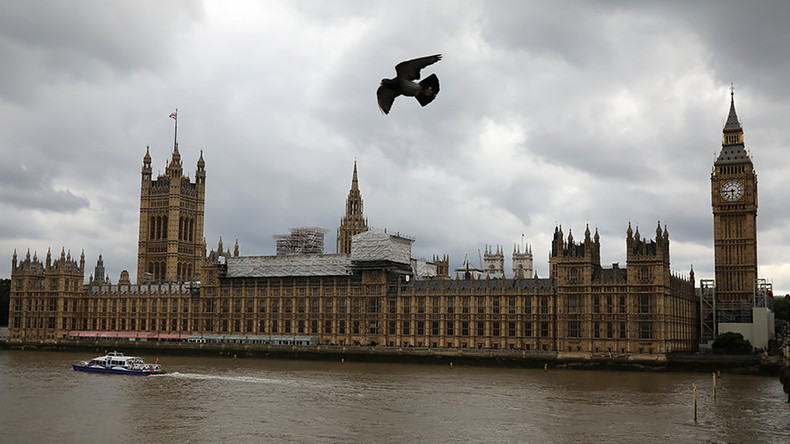 The UK's Houses of Parliament have been hit by a cyber-attack according to a parliamentary spokesperson.
The "sustained and determined" unauthorised attack was designed to access parliamentary user accounts by identifying weak email passwords, according to an email sent by parliamentary authorities to those affected.
"Earlier this morning we discovered unusual activity and evidence of an attempted cyber-attack on our computer network," read the email obtained by Reuters
"Closer investigation by our team confirmed that hackers were carrying out a sustained and determined attack on all parliamentary user accounts in an attempt to identify weak passwords."
The attack forced Westminster to take additional security measures in conjunction with the National Cyber Security Centre, the spokesperson said Saturday.

"We are continuing to investigate this incident and take further measures to secure the computer network, liaising with the National Cyber Security Centre," they said in a statement.
"We have systems in place to protect member and staff accounts and are taking the necessary steps to protect our systems," the statement added
Some lawmakers posted online that they had had difficulties accessing their emails remotely.
Liberal Democrat Lord Rennard tweeted around 3pm local time to say there had been a security attack on Westminster.
Labour MP for Dudley, Ian Austin, also tweeted that he had been unable to access parliamentary emails.
There's something wrong with Parliamentary emails so if you did email me, can you send to ian.c.austin@outlook.com instead plse?
Apologies. https://t.co/nDQHSVyCCB

— Ian Austin (@IanAustinMP) June 24, 2017
The attempted attack follows reports that the email passwords of British cabinet ministers were being traded online.
UK Secretary of State for International Trade, Liam Fox, said the attack was not a surprise and should act as a warning to Britons.
"We've seen reports in the last few days of even cabinet ministers' passwords being for sale online," he told broadcasters.
"We know that our public services are attacked so it's not at all surprising that there should be an attempt to hack into parliamentary emails."