Theresa May makes 1st Brussels trip since election bruising to discuss EU nationals' rights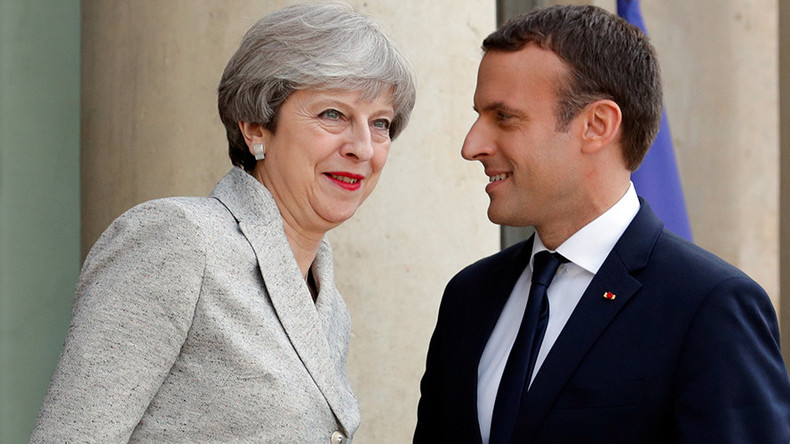 British Prime Minister Theresa May is heading to Brussels on Thursday afternoon to brief her European counterparts on Britain's plans for EU citizens after Brexit.
Formal talks started on Monday, with Brexit Secretary David Davis quickly capitulating to a two phase negotiation agenda, where Brussels and Westminster are to discuss the divorce bill before any further issues are put on the table.
At Thursday's European Council summit, May will address the rights of 3.2 million EU nationals living in the UK and those of over a million Britons living across Europe.
British opposition parties have been urging the PM to make unilateral guarantees on the rights of EU citizens, but the government is bent on getting a reciprocal deal for British expats first.
Read more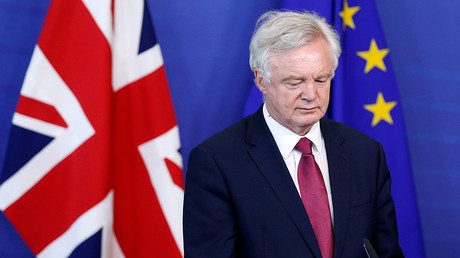 The EU has already set out its position on the rights of British residents in the remaining 27 member states, including the "same level of protection" set out for Europeans in Britain, in accordance with EU law.
Protections would include rights to permanent residence after five years living in the country, as well as pensions, workers' rights and access to the National Health Service (NHS).
"What the prime minister will be able to do on Thursday is set out, as she has tried actually to do several times, her instinct to be generous about the 3.2 million EU citizens who are living here and hoping that there will be reciprocal, corresponding generosity towards the 1 million UK nationals in the rest of the EU," Foreign Secretary Boris Johnson said.
"I think she's got a great offer to make and I hope it will go down well."
And while certainties are expected to be given to both sides, full details of the proposals will only be published on Monday. Downing Street declined to comment.
European Council President Donald Tusk hinted on Thursday during a press conference in Brussels that the door to EU membership is still open to Britain.
"The Brexit negotiations started three days ago. It is a most difficult process, for which the EU is well prepared," Tusk said.
"You can hear different predictions coming from different people about the possible outcome of these negotiations - hard Brexit, soft Brexit or no deal. Some of my British friends have even asked me whether Brexit could be reversed and whether I could imagine an outcome where the UK stays part of the EU."
Quoting Beatles frontman John Lennon, Tusk added: "I told them that, in fact, the European Union was built on dreams that seemed impossible to achieve. So, who knows. You may say I'm a dreamer, but I'm not the only one."

It is the first time the PM will attend the Council since losing her parliamentary majority in in the June 8 snap election.
The main points on the agenda at the Council's two-day meeting are matters of immigration, economy and counterterrorism.
May is expected to announce Britain's new £75 million plan to prevent mass illegal immigration from Africa to Europe. In the program includes assistance to return home to those planning to make perilous Mediterranean Sea crossings. More than 4,500 people are believed to have died in 2016 alone while attempting to reach Europe through illegal sea journeys.
It is hoped other European leaders will follow the lead of PM May and French President Emmanuel Macron, who recently agreed on a cross-national effort to remove extremist material from the internet.