79 people confirmed dead in London tower fire as 1st interior images emerge (VIDEO)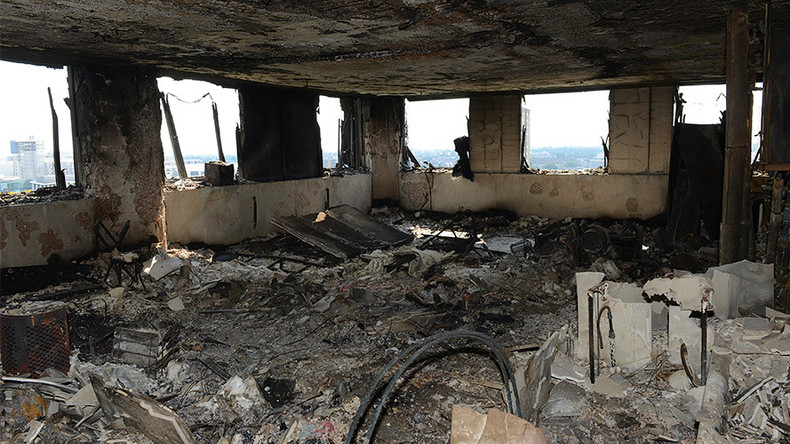 London Metropolitan Police say 79 people are confirmed dead in the Grenfell Tower fire. Commander Stuart Cundy said five victims had been formally identified but would not give further details.
The revised death toll comes as images showing the burned-out interior of the London tower block are released.
The video of homes reduced to ash and twisted metal were released by the Metropolitan Police on Sunday.
Cundy said earlier on Monday that due to conditions in the tower, which "verge on indescribable," it could takes weeks to locate bodies and there was a likelihood some of those lost would never be properly identified.
Read more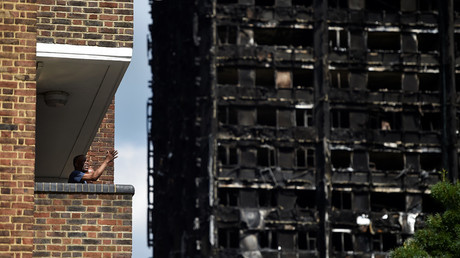 "We must prepare people for the terrible reality that some people may not be identified due to the intensity of the fire," he said.
"I must consider the fact that there may be others in the building who, for whatever reason have not been reported to us.
"There is also a real possibility that there may be people in the building that no-one knows are missing."
Cundy said although the building had been subject to a full provisional search "we must now carry out a full forensic and systematic search."
On Sunday Chancellor Philip Hammond said there would be an investigation to see if building rules had been violated in reference to the cladding which had swathed the building, allegedly to improve the view from nearby luxury flats, and may have accelerated the blaze.
"My understanding is the cladding in question, this flammable cladding which is banned in Europe and the US, is also banned here," Hammond told the BBC Sunday.
"That will be a subject that the inquiry will look at. It will also be a subject that the criminal investigation will be looking at," he said.